Salam Alaykum dear CAIR-Philadelphia Supporter,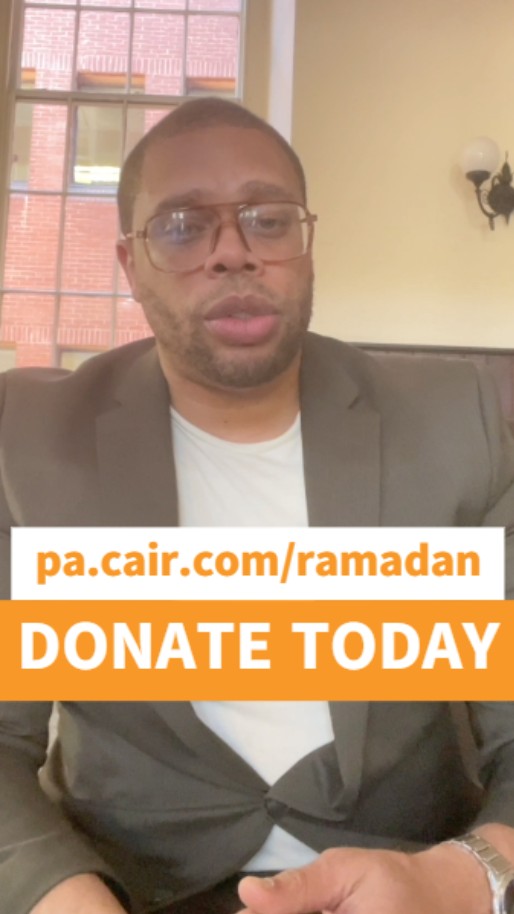 On this blessed day of jummah we are sharing a video update from our Civil Rights Attorney Timothy Welbeck as well as a matching challenge — a generous donor announced if we can collect $5,000 by next Friday, he will match every dollar!
During this blessed month, we kindly ask you for your support by contributing your zakat and sadaqa donations to help CAIR-Philadelphia protect our rights, empower our community, and educate the public about Islam and Muslims. Our mission-critical work depends on your support!
This past week alone we logged in 5 new legal intakes, assisted a community member with beard accommodation, engaged more than 100 students in Know Your Rights and Anti-Bullying Training, and made good progress on some of our legislative priorities.
Will you help support our mission by chipping in $100, $300, $500, $1000, or any amount you are comfortable today? You will have double the impact thanks to this matching challenge!
Your CAIR-Philadelphia team,
Ahmet, Timothy, Leena, Asiyah, and Jacob