In 2022, our office worked tirelessly to advocate for our community, to be the first line of legal defense, and to invest in our youth and principled activism. We are presenting a glimpse of our work and invite you to continue your support of CAIR-Philadelphia with an end-of-year gift. We organize for the common good and we build power for our community. Support our mission at pa.cair.com/donate
With Gratitude,
The CAIR-Philadelphia Team
---
Advocacy and Leadership
George Lane, one of the student participants at our 2022 Muslim Youth Leadership Summit, was inspired to develop a survey around Muslim student experiences in Philadelphia School District. The survey collected more than 3,000 responses and powerfully expressed the students' concerns about inclusion and equity in school. George's survey found that 49% of students reported experiencing bullying/mocking; 91% reported the issue to schools; of these, 70.5% said school officials did not address the issue.
George presented his findings directly to the Philadelphia School District's new Superintendent, Dr. Tony B. Watlington, Sr. at CAIR-Philadelphia's listening session in November. George is currently working as an intern with Asiyah Jones, our Youth Leadership and Advocacy Projects Coordinator. We are actively working across Pennsylvania and Delaware to bring long-term change for better Muslim inclusion and equity in public schools.
---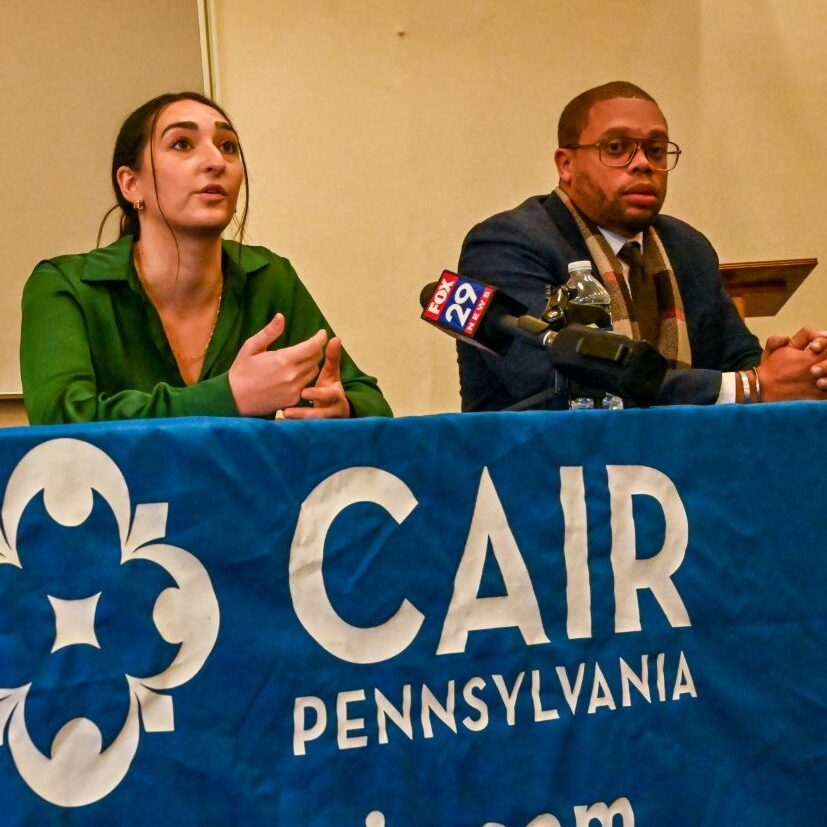 Freedom of Speech and Discrimination
Natalie Abulhawa was fired from her job as an athletic trainer at an elite private school after the school was sent a link to a website demonizing pro-Palestine speech that had also profiled Natalie. CAIR-Philadelphia took her case to federal court, arguing that the school's action in firing Natalie was discriminatory. CAIR-Philadelphia supports the Palestinian solidarity movement and is against the demonization of pro-Palestine speech. To learn more about this case, go to pa.cair.com/abulhawa
---
Coalitions for Justice and Mutual Understanding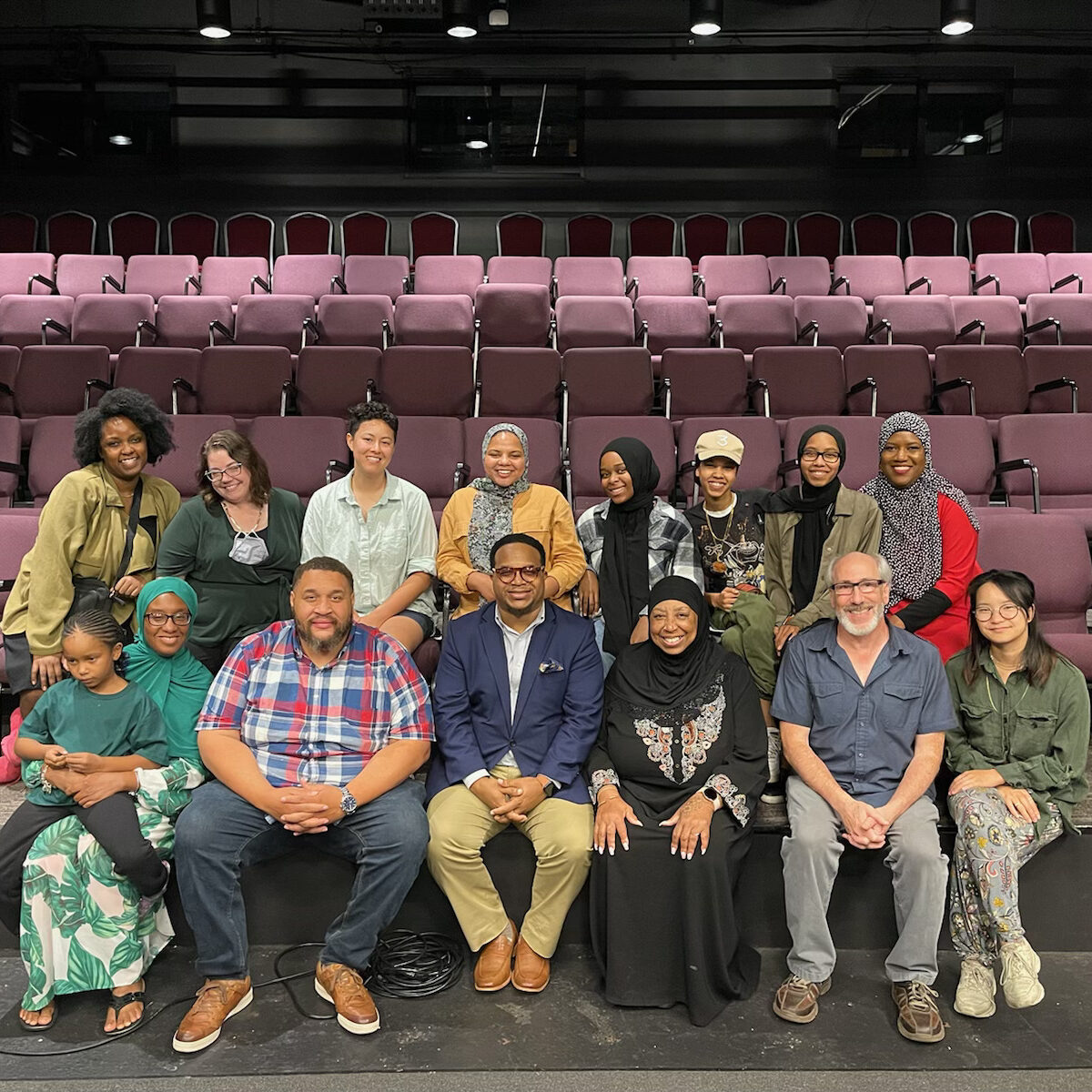 CAIR-Philadelphia continues to take action by forming and joining coalitions that serve justice and mutual understanding.
We partnered with the Shut Down Berks Campaign and Freedom Express to emphasize our community's persistent call for justice. Our listening sessions and workshops across Pennsylvania and Delaware continue to give us hope as we engage our community in building a pipeline of future Muslim leaders. We also partnered with The InterAct Theatre Company to bring our community voices into their forthcoming play about Philadelphia's African American Muslim community.
---
Community Empowerment
In 2022, CAIR-Philadelphia hosted 9 immigration law clinics in partnership with Justice for Our Neighbors of the Delaware Valley, providing immigration law expertise in Norristown, Allentown, Mechanicsburg, and Lancaster. We have been able to see success and immediate legal intervention. To handle more complex cases, we are seeking to expand our capacity in partnership with the Pennsylvania Immigration and Citizenship Coalition. Our 2022 Annual Banquet also brought renowned scholar and activist Dr. Omar Suleiman to Philadelphia.
---
Civic Engagement
Our signature Muslim Capitol Day in 2022 was a major success, with our student leaders playing a significant part, advocating for bills of concern and Muslim American Awareness and Appreciation Month.Our election season outreach team made 120,487 phone calls, sent 69,306 text messages, and knocked on 450 doors to encourage mail voting, to inform voters about their polling stations, and to ensure voters have access to their voting rights.
We ensured our community can be involved in principled activism with the intention to remove harm and accrue benefits in our society. Furthermore, through our work with AAPI PA Power Caucus, we helped build a platform reflecting our community voices for long-lasting engagement.
---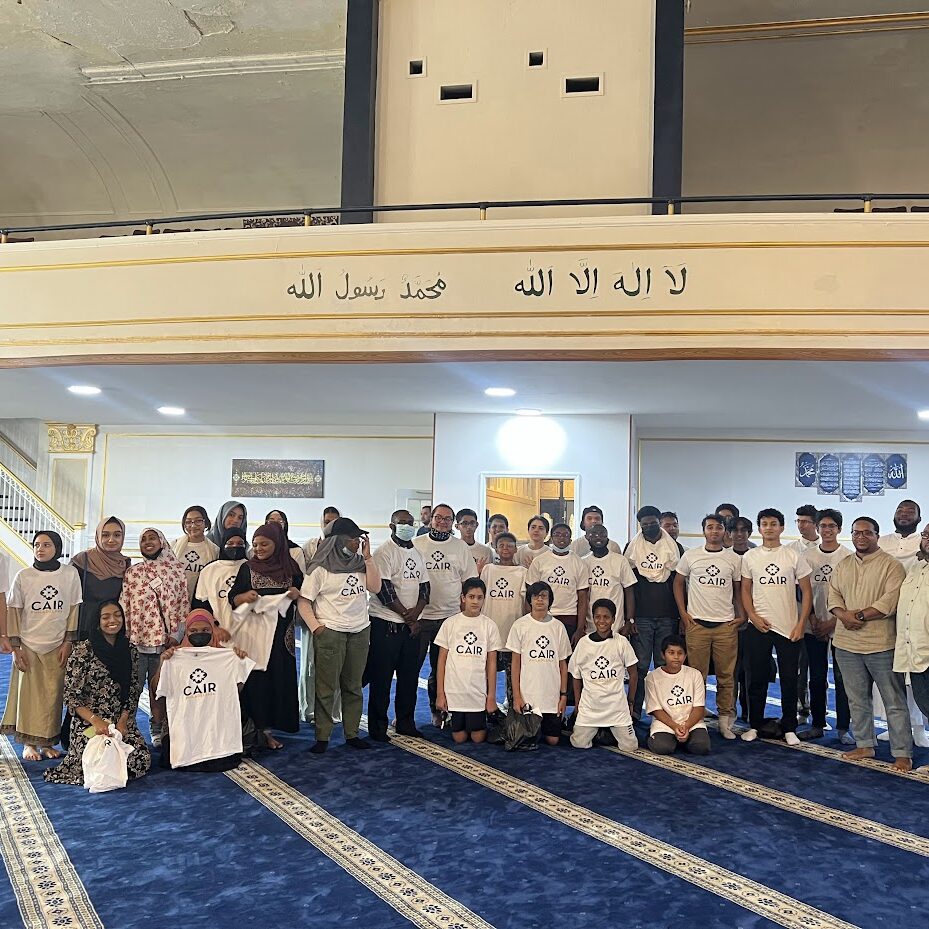 Youth Empowerment
Our Muslim Youth Leadership Summit brought together over 60 students from across the area with community leaders, subject experts, and allies to facilitate building a future where our youth can be leaders of the change they want to see as confident Muslim Americans.
---
Critical Conversations
CAIR-Philadelphia was at the forefront of key initiatives to ensure we build bridges with allies to look confidently to the future. Our vital workshops included from a workshop with Ustadha Rukayat Yaqub on racism within our communities and a webinar highlighting the ongoing impact of the COINTELPRO government surveillance program and supporting the efforts of the HR 2998 Coalition. We hosted a book launch for CAIR-Philadelphia founding board member Sofia Ali-Khan's first book, A Good Country, and held a virtual Interfaith Iftar-Seder to recognize the convergence of Ramadan and the Jewish holiday of Passover.