Addressing Anti-Blackness in Our Communities
& Cultivating Transformative Communities
---
CAIR-Philadelphia is pleased to host Ustadha Rukayat Yakub, an educator with years of on-the-ground experience in American Muslim and global contexts, for a constructive conversation on addressing anti-Blackness in our communities through her innovative curriculum.
This conversation will highlight key conversation areas and will also present mosque and Islamic school leaders with ideas on concrete steps they can take.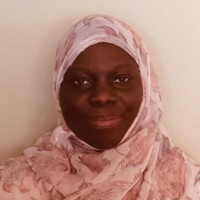 Rukayat Yakub is an author, educator, trainer and professional coach. She has expertise in educational theory, curriculum design, pedagogy, race studies, Islamic education and ethical wealth redistribution. She holds a BS in Optical Management and an Association Montessori Internationale (AMI) certification in elementary education. She also has classical training in Islamic sciences from teachers in Mauritania, Morocco, Spain, the US and UK. She is a Ribaat instructor, a co-founder of African-American Healing and Ancestral Development Collective (AHAD), and the founder of Light Legacy Books.