Over 800 attend sold-out event
Dear CAIR-Philadelphia supporters:
The executive committee, staff and volunteers of CAIR-Philadelphia wish to thank you for a memorable, enjoyable and inspirational evening this past Saturday, March 10th. Over 800 guests were in attendance, from every mosque and ethnic background across Eastern Pennsylvania. It is this broad support from the entire community that allows us to do what we do. We also raised over $185,000 – and pledges are still coming in!
We are grateful for Imam Siraj Wahhaj and Dr. Sherman Jackson for their knowledge, leadership and inspirational speeches during the banquet. Comedian Michael Harrison entertained children and adults alike. But most importantly, you came out and gave us your confidence once again. Philadelphia, you've spoken loud and clear: We need to keep doing what we're doing and do it better, and that is a promise we intend to keep.
Stay tuned as we prepare a slideshow of photographs and video of the event. Our professional photographers are working day and night to complete this and we look forward to sharing some beautiful pictures with you!
Thank you.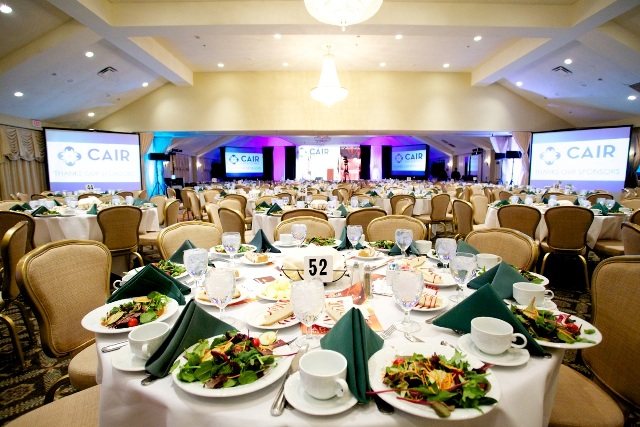 (CAIR-Philadelphia Banquet Hall – Photo Credit: Mohamed Sadek)