With nary a few days of rest after CAIR-Philadelphia's sold-out annual banquet on March 9th, the breaking news last Friday morning from New Zealand hit like a thunderbolt and sent our office into a frenzy of activity. Within minutes, we circulated to mosque leaders and board members a mosque safety guideline and toolkit and urged mosque leaders to contact their local police departments. Next, we drafted a press release condemning the mass murder of Muslims in the two mosques and called attention to the rise of white supremacist violence worldwide, aided and abetted, we believe, by the irresponsible statements by the president himself.
Indeed, it is shockingly easy to draw a line connecting the murder of African Americans at the Emanuel A. M. E. Church in Charleston, South Carolina on June 17, 2015, to the murder of Jews at the Tree of Life Synagogue in Pittsburgh on October 27, 2018, to last week's carnage at the Al-Noor Masjid and the Linwood Islamic Center in the city of Christchurch in New Zealand.
We feel it crucial to note that the CAIR office became the hub and heart of Philadelphia's organizing efforts in formulating a city-wide and interfaith response to the New Zealand massacre. CAIR's crucial role in this process was underscored by the many press inquiries we started receiving almost immediately after the story broke on Friday and leading up to the wide coverage of our Interfaith Prayer Vigil in Love Park on Saturday night. Our special thanks go to the wonderful community of Philadelphia that showed up strongly despite the cold weather on Saturday.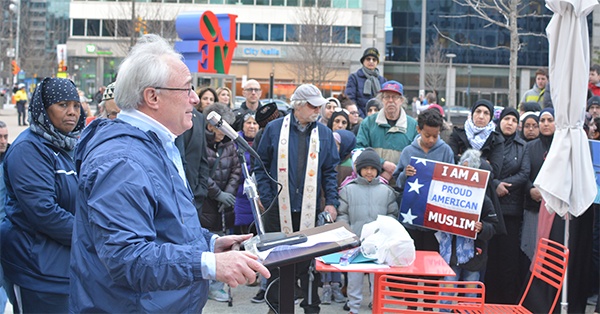 [Above: Robert Reed, Executive Deputy Attorney General for Public Engagement for the Commonwealth of Pennsylvania, addresses the Interfaith Vigil in Love Park on Saturday, March 16th. Also in the picture the newly elected State Representative Movita Johnson-Harrell, the first Muslim woman elected to the Pennsylvania House of Representatives.]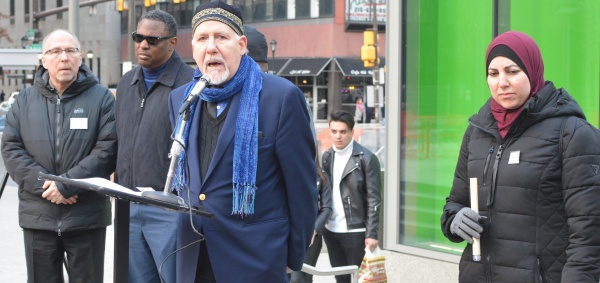 [At the Interfaith Vigil, left to right: Rabbi Shawn Zevit, Mishkan Shalom; Rev. Greg Holston, Executive Director of POWER; Jacob Bender, Executive Director of CAIR-Philadelphia; Adab Ibrahim, Al-Aqsa Islamic Society.]
Other speakers at the vigil included Imam Kenneth Nuriddin, Philadelphia Masjid; Sally Baraka, Chair, Philadelphia Human Relations Commission; Vic Compher, Interfaith Walk for Peace and Reconciliation; Rabbi Arthur Waskow, Shalom Center; Rev. Mark Tyler, POWER and Mother Bethel A.M.E. Church; Philadelphia City Councilwoman Helen Gym; and Yashpal Singh Bains, a leader from the Sikh community.
See the links below for media coverage of the vigil:
Philly.com
KYW NEWS RADIO
6ABC
PHILADELPHIA CBS
NBC PHILADELPHIA
Other vigils for the victims of the massacres were held over the weekend at mosques throughout Pennsylvania and Delaware, where all came together to support each other in this difficult time. This solidarity was very evident as pictures illustrate.
Below are selected photos and additional media links for some of these events. CAIR-Philadelphia wishes to express its gratitude to the government officials, elected representatives, and civic and interfaith leaders who stood with the Muslim community to mourn the victims in New Zealand.
MAS-Philly/Al-Hidayah (video)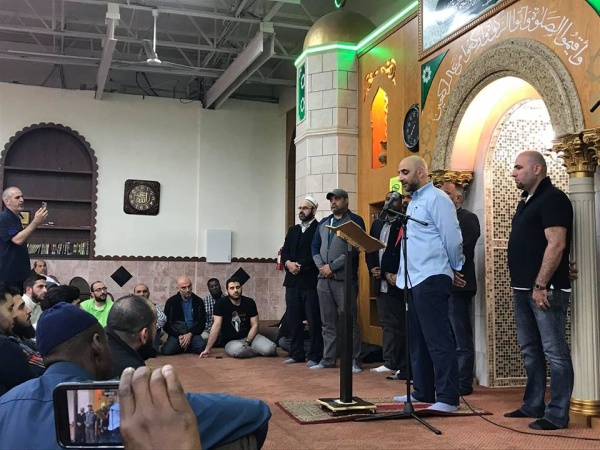 Islamic Cultural Center of Willow Grove/Muslim Youth Center of Philadelphia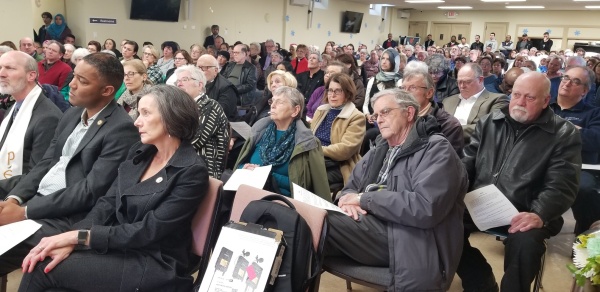 Islamic Society of Chester County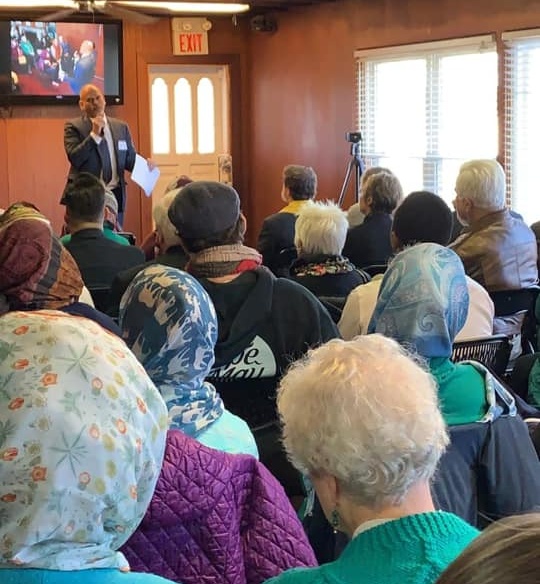 Muslim Association of Lehigh Valley, Islamic Education Center of PA, and Al-Ahad Islamic Center (Shia Ithna'asheri Jamaat of PA)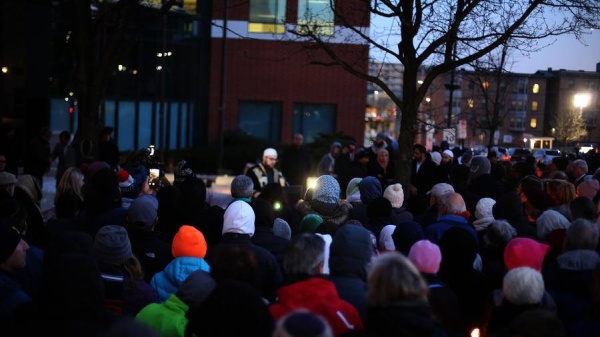 Masjid Al-Madinah/Upper Darby Islamic Center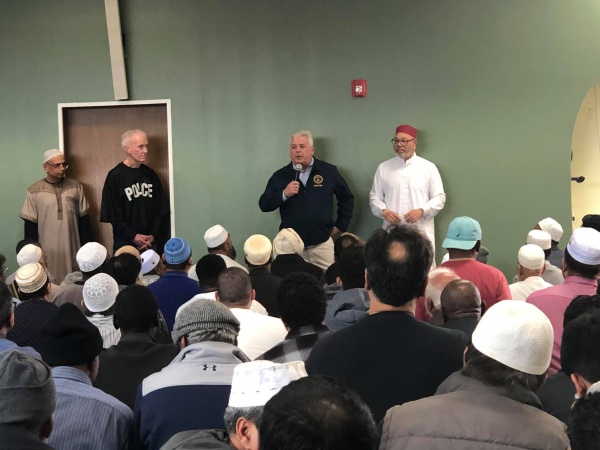 Interfaith Vigil at the State Capitol