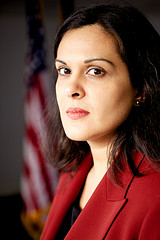 Dear Friends,
This Ramadan, I urge you to support CAIR-Philadelphia so that we can continue to provide high-value services to the Philadelphia-area American Muslim community.  In the past year, our Civil Rights Department has taken on a number of high-profile legal cases at NO COST to the community we serve.  As a 501(c)(3) nonprofit, we undertake those cases and issues which would not otherwise be served by private law firms because the cases themselves generate no attorney fees – even when successfully resolved.  We ask for your generosity so that we may continue to provide these services.
Some of the major legal battles we fought in the past year included the following:
Opposing a Pennsylvania statute premised on the idea that Islam is "inherently inconsistent with our [nation's] constitutional liberties," filing a memorandum in opposition, meeting with lawmakers;
Challenging the U.S. Department of Defense decision regarding the security clearance of an American Muslim employee of the U.S. government by going to court to fight for our client;
Successfully challenging a decision by the National Passport Center to deny a passport on the basis that the applicant's hijab obscured her hairline;
Successfully challenging a state prison visitor dress code policy which had the effect of banning visitors who wore certain types of religious attire;
Successfully obtaining a religious accommodation for an employee who wanted to wear her hijab at her place of employment;
Conducting Know Your Rights presentations, and other public education seminars, to educate our community regarding our legal rights when confronted by law enforcement;
Representing numerous individuals contacted by local, state, and federal law enforcement.
Representing, at trial, a school bullying victim targeted because of his Muslim identity.
Again, because of the very nature of these cases, the cases themselves do not generate attorney fees.  However, CAIR-Philadelphia remains committed to providing these FREE legal services to our community.
This Ramadan, help CAIR-Philadelphia so that we can continue to help the Philadelphia-area Muslim community.  Our fundraising goal for Ramadan 2012 is $80,000.  All donations to CAIR-Philadelphia are tax-deductible and zakat-eligible.
We wish you a generous Ramadan.  God rewards those who are generous.

Ramadan Kareem,


Amara S. Chaudhry, Esq.
CAIR Philadelphia Civil Rights Director & Staff Attorney