CAIR-Philadelphia's first multi-day Muslim Youth Leadership Program (MYLP) was a great success. Hosted by the Muslim Youth Center of Philadelphia (MYCP) between December 27-29, more than 25 young Muslims aged 9-18, participated in this intensive MYLP experience. The MYLP is a conversational, interactive program focused on civil rights, civic engagement, and the American Muslim experience. (Learn more about MYLP)
CAIR-Philadelphia's Outreach and Education Director Ahmet Selim Tekelioglu opened the program with an exercise that allowed the students to talk about their families' journeys into and in the United States. Later, Ahmet presented an overview of American Muslim history since the slave trade. (See all photos on Flickr)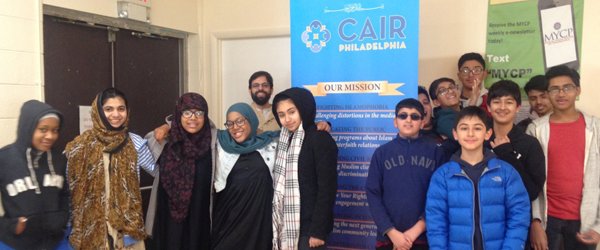 CAIR-Philadelphia's Staff Attorney Timothy Welbeck covered the history of the African American civil rights movement and its relevance to the American Muslim experience.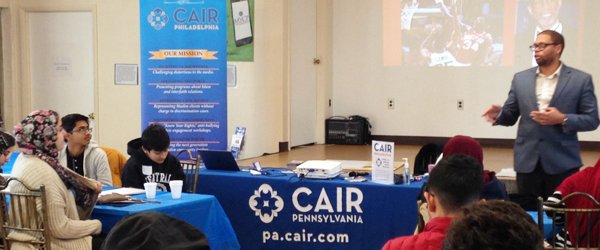 CAIR-Philadelphia executive committee member Asheq Fazlullah next presented an exciting program on interfaith relations and Muslim perspectives on other faith traditions.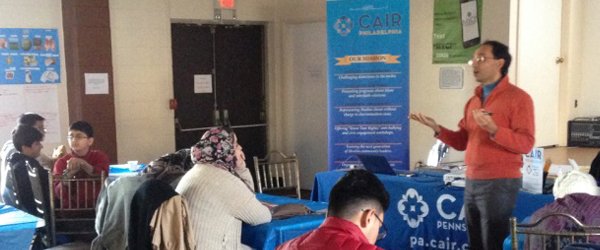 Our special guest at this MYLP was Dr. Hiro Nishikawa of the Japanese American Citizens League. Dr Hiro is a third-generation Japanese American who was relocated, together with his family and thousands of other Japanese Americans, to internment camps in the western states in the aftermath of Pearl Harbor. Dr. Nishikawa spoke about his personal experiences in a camp in Poston, Arizona. Students were asked to reflect on the parallels between the historical experiences of different minority groups in the US.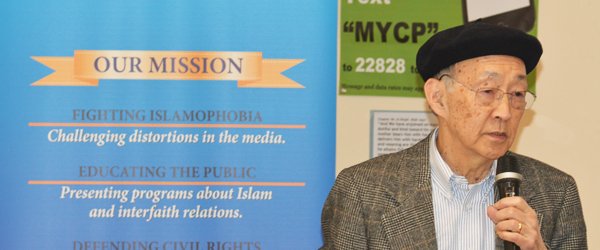 In the second presentation of the day, CAIR-Philadelphia's Executive Director Jacob Bender led the students in an exercise on freedom of speech and writing letters to newspaper editors.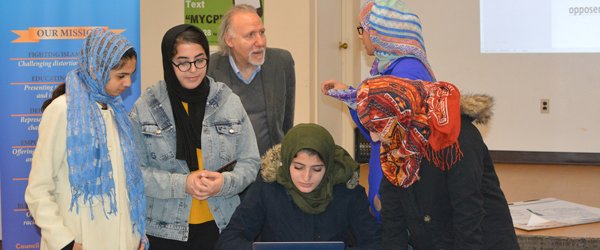 In the afternoon, CAIR-Philadelphia executive committee member Miriam Abuawadeh spoke with the students about their Muslim identity and how they balance that identity within the larger American society. Miriam's Puerto-Rican/Palestinian family background attracted a number of questions from the students. ?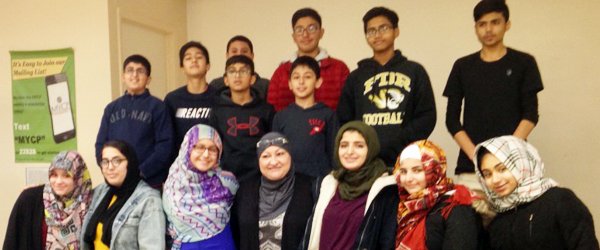 The second day culminated with Ahmet's presentation on bullying where students were able to share their experiences and react to three case studies.
On the last day, students were assigned a project in which they were asked to develop a financial plan to address six areas of concern to American Muslims.
CAIR-Philadelphia thanks the administration of MYCP and its director of religious programming, Madiha Irfan, for their help and gracious hosting of this program.
MYLPs seek to provide American Muslim youth with meaningful knowledge and practical skills. The length of the MYLP sessions are customizable. Please help us reach and train the next generation of American Muslim leaders by scheduling an MYLP at your institution.