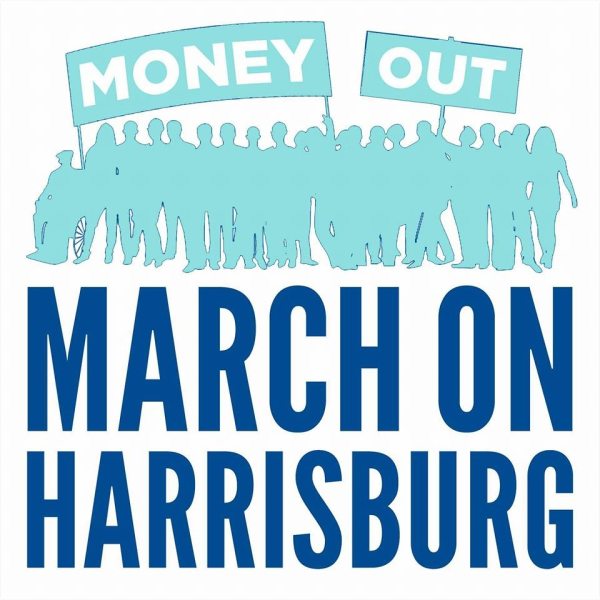 Last spring was the beginning of a historic movement to end political corruption and restore democracy in the United States. The Democracy Spring movement began at Liberty Bell in Philadelphia and led a ten-night march to Washington, DC. Tens of thousands of people participated in non-violent direct action, garnering the support of over a hundred national lawmakers.
Locally, the non-partisan democracy reform movement has been gaining steam. Over the past few months, it has built relationships with both Democratic and Republican lawmakers in Harrisburg. The movement asks them to commit to ending corruption in Pennsylvania by introducing three laws that ban legalized bribery, end gerrymandering (where politicians choose their district voters by deliberately drawing maps to split communities, especially minorities and people of color), and automatically registers voters.
CAIR-PA endorsed the march and has been invited to speak and deliver a prayer at the kickoff rally at Thomas Paine Square, Philadelphia this Saturday, May 13th, at 10am, ahead of the first day's 9 mile march to Haverford Friends Meeting at 855 N Buck Ln, Haverford, PA 19041.
CAIR-Philadelphia encourages the American-Muslim community to sign up and take part in advancing this pivotal movement to #endPAcorruption.
Participants in the March on Harrisburg will be provided free lodging and food for the duration of the 10-day march May 13th-21st, as well as during the mass non-violent action at the Capitol in Harrisburg on the week of May 22nd. Please invite your friends on Facebook as well.
Let us help purify the democratic system so that all people regardless of socioeconomic status and geography are represented. Then our voices for mercy for all humanity can enable society to improve its condition.