CAIR-Philadelphia Joins HIAS and NSM to present Anti-Bullying Workshop
CAIR-Philadelphia presented its anti-bullying workshop to parents and community members in Philadelphia's Gilbert Spruance School on February 23, 2018. The presentation was part of an event titled "Love your Neighbor," convened by Margarita Abuawadeh, a bilingual counselor assistant for Spanish with the Philadelphia School District who is also a CAIR-Philadelphia Executive Committee member.
Valeri Harteg, Refugee Education Coordinator with HIAS-Pennsylvania (Hebrew Immigrant Aid Society) and Peter Pedemonti executive director of the New Sanctuary Movement were among the presenters of the program, alongside Dr. Ahmet Selim Tekelioglu, Education and Outreach Director of CAIR-Philadelphia.
The audience included parents of all backgrounds and Mr. Pedemonti presented immigrants' rights and answered questions from the participants, some of which were recent refugees who settled in Philadelphia.
Tekelioglu focused on strategies to communicate with students who experience bullying and explained how communication with the school system is key to creating a welcoming learning environment for all.
After the program Tekelioglu met with two parents who had concerns about issues around bullying that affected their children in the area schools. CAIR-Philadelphia will continue to work with Ms. Harteg and the school counselors to make sure the families' concerns are resolved.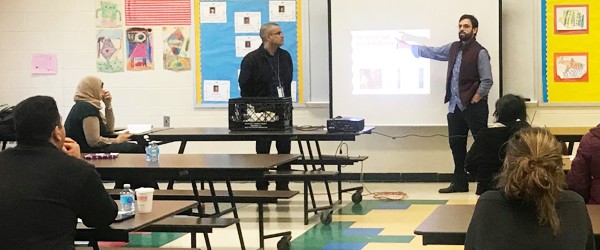 African American Muslim Legacy Workshop at North Penn Mosque
Dr. Tekelioglu also presented the African American Muslim Legacy workshop at North Penn Mosque on March 17, 2018. Attended by the mosque's active youth group as well as other congregants, the course covered American Muslim history starting from the Muslim slaves that were brought to the US in the 17th century. Referencing the rich legacy of African Americans in the Philadelphia and Pennsylvania Muslim communities, Tekelioglu touched on movements such as Moorish Science Temple and Shriners to Nation of Islam and the Dar Al Islam movement, and Islamic Party in North America. With particular attention to Malcolm X and Imam Warith Deen Muhammad, the interactive session also touched on racial tension and bias within Muslim communities.
To schedule the African American Muslim Legacy workshop or learn more about our other offeringes, please visit our Educational Seminars and Workshops page.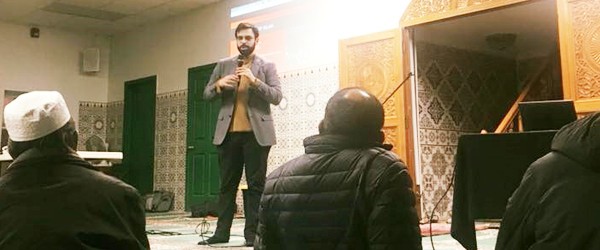 CAIR-Philadelphia Presents Islamophobia and Medical Practice Seminar at Thomas Jefferson University Medical School
Dr. Tekelioglu also spoke at Thomas Jefferson University's Sidney Kimmel Medical College on March 20, 2018, explaining how Muslim identity became racialized in America and that anti-Muslim racism shares a lot in common with other forms of racism. Students from all faith backgrounds shared their experiences with racism and discrimination and Tekelioglu conversed with them on how to mitigate Islamophobia in today's landscape. The seminar was part of the Medical School's diversity week and Muslim Students Association members were integral in organizing it.