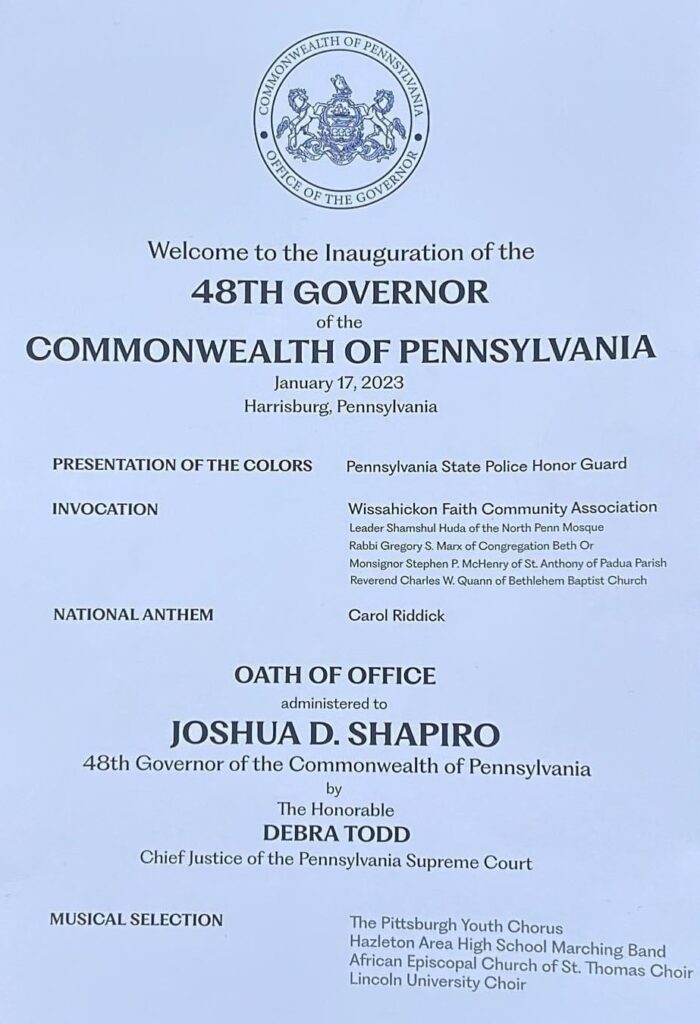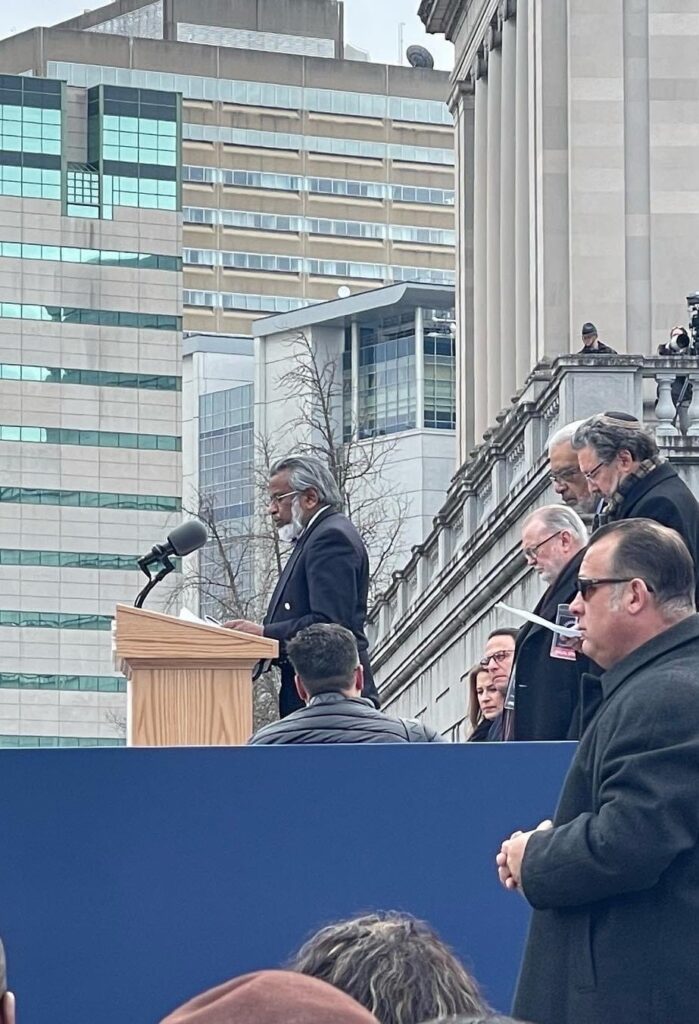 On Tuesday, January 17, 2023, CAIR-Philadelphia Executive Director Dr. Ahmet Selim Tekelioglu attended the inauguration of Josh Shapiro, the 48th Governor of the Commonwealth of Pennsylvania.
We wish Gov. Shapiro and his administration a successful tenure. Muslim Pennsylvanians have key concerns from civil rights to immigrant rights, from equity in schools and workplace to economic concerns. We are hopeful the Shapiro Administration will develop a positive agenda addressing these concerns in collaboration with our communities.
We will be ready to work hand-in-hand toward furthering positive change — at the same time, we will not shy away from speaking up when need be.
Congratulations to Muslim members of the administration and to Shamsul Huda from North Penn Mosque who played a key role in the invocation ceremony, offering a prayer.