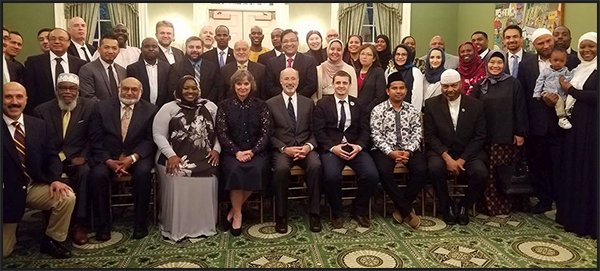 Jacob Bender, CAIR-Philadelphia Executive Director, and Salima Suswell, CAIR-Philadelphia Executive Committee Member, travelled to Harrisburg on September 6th to attend the 2nd Annual Eid-al-Adha Dinner at The Governor's Mansion. The dinner was hosted by Governor Tom Wolf and his wife Francis and was attended by about 60 Muslim leaders from around Pennsylvania.
In his remarks, Gov. Wolf warmly welcomed his guests to The Governor's Mansion and made clear that attacks upon the Muslim community are attacks upon every Pennsylvanian and an affront of the American values of pluralism and equality.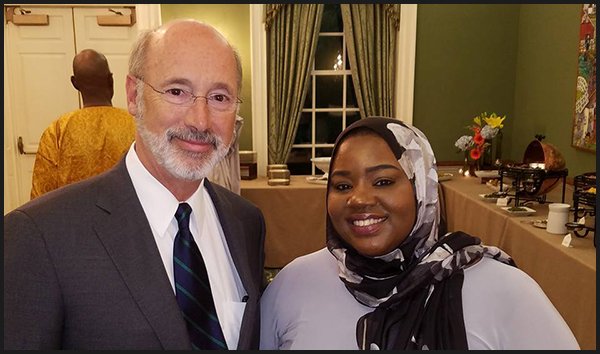 The Governor's remarks were followed by those of Sister Salima (above, with Gov. Wolf) who spoke about the meaning of the Hajj and the story of Hagar in the Qur'an.
CAIR-Philadelphia was honored to be among the guests invited to his Residence by Gov. Wolf, a true friend of the Muslim community.