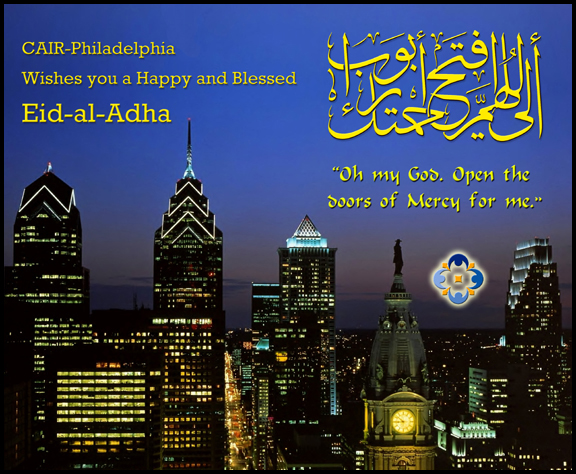 About Eid al-Adha (EED-al-ODD-ha), Festival of the Sacrifice
Next week, over a billion people will mark the end of the yearly pilgrimage to Mecca (Hajj) with communal prayers and celebrations at mosques.
Eid al-Adha also commemorates the Prophet Abraham's willingness to sacrifice his son at God's command.  This holiday is celebrated with prayers, small gifts for children, distribution of meat to the needy, and social gatherings.  The greeting "Eid Mubarak" or "Blessed Eid" is exchanged.  Each year some two million Muslims, including thousands of American Muslims, participate in the Hajj.  For pilgrims, rites and rituals of Hajj continue after Eid prayers.