We were recently blessed to be able to gather with our community at our annual banquet! We give thanks to God almighty for bringing us together again.
Thank you for joining us from near and far and for supporting our fundraiser! If you were not able to join us, please read a quick summary below and consider supporting us online at pa.cair.com/give
View all photos from 2022 banquet, review our 2021 Annual Report (PDF) and donate generously to help us continue providing services to the community.
Feel free to contact us with your feedback on our banquet. We are always happy to hear from you!
On Saturday March 12, 2022, more than 700 American Muslims, interfaith leaders, and social justice activists gathered at Springfield Country Club for the 14th Annual Banquet of the Philadelphia Chapter of the Council on American-Islamic Relations.
Political, community, religious and interfaith leaders, and representatives from almost all of the Delaware Valley Islamic centers and mosques joined the evening, which highlighted CAIR-Philadelphia's civil rights work and featured keynote speaker Dr. Omar Suleiman.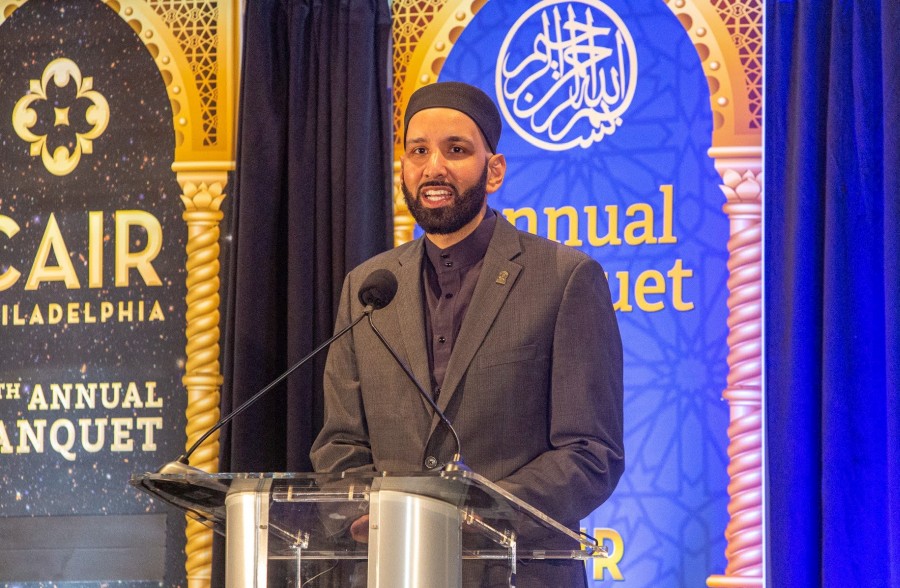 The banquet was MCed by our own Asiyah Jones, CAIR-Philadelphia's Student Leadership and Advocacy Projects Coordinator. The program started with a beautiful recitation by Hafidh Abraar Jamaluddin from Masjid Ar Rahman in Coatesville.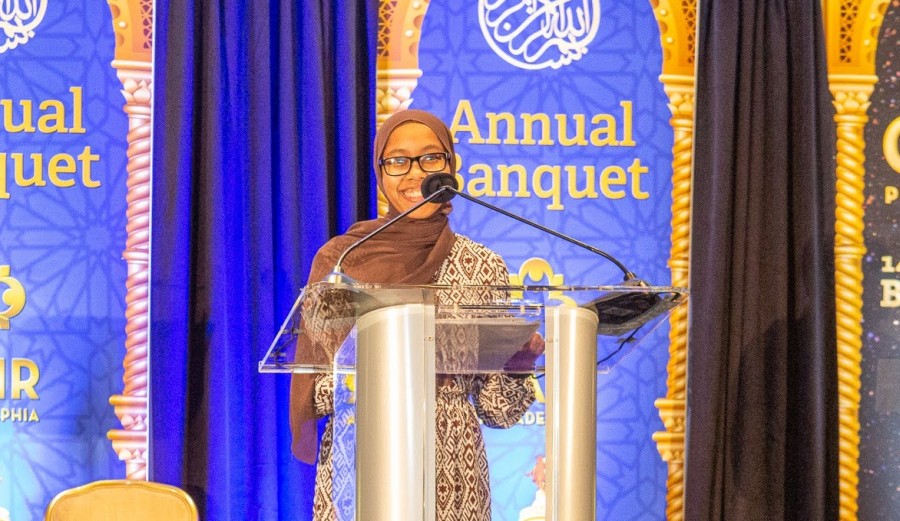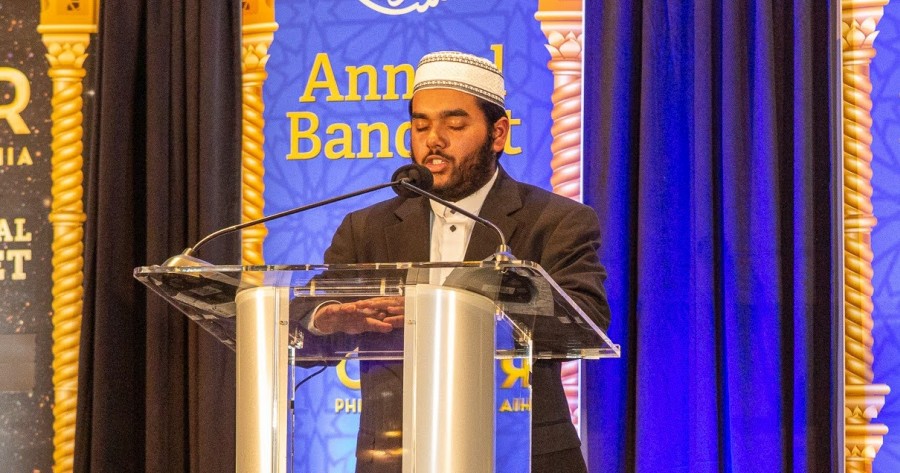 Once again, CAIR-Philadelphia Executive Director Jacob Bender directed a dramatic presentation featuring CAIR-Philadelphia's civil rights and advocacy work, presented by CAIR-Philadelphia staff members Jacob Bender, Asiyah Jones, Timothy Welbeck, and Ahmet Tekelioglu.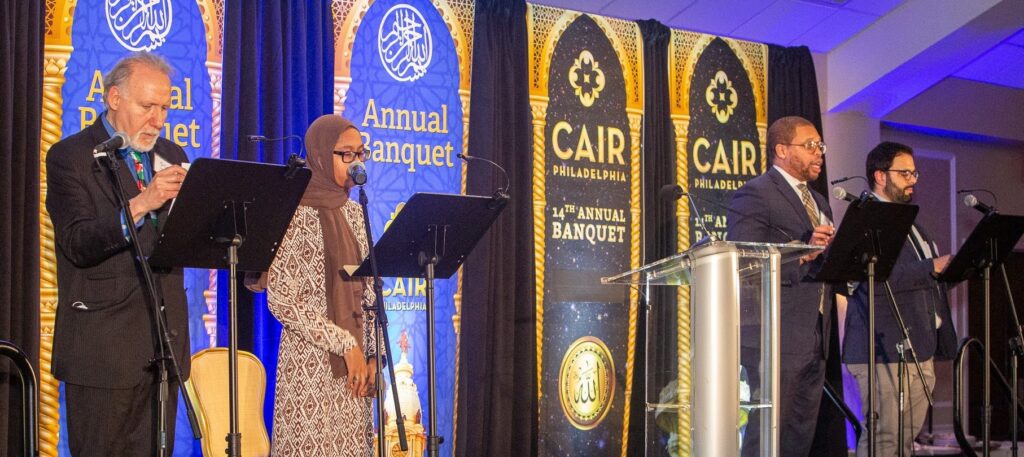 Nationally prominent faith leader and activist Dr. Omar Suleiman emphasized the need for CAIR-Philadelphia's ongoing services to the area Muslims, and he encouraged Muslims to showcase a principled stance against oppression everywhere and exhibit the beauty of Islam. The comedy scheduled for the evening by Nadirah Pierre did not take place due to a sudden death in her family — our condolences and duas again — and Dr. Suleiman agreed to field questions from the audience.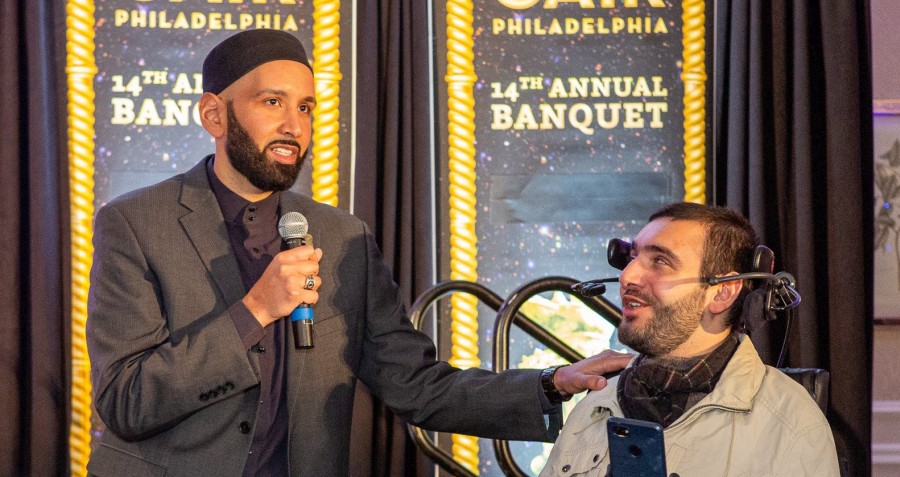 CAIR-Philadelphia Executive Committee Member and Banquet Chair Sally Selim and Chapter President Mohammed Zubairu presented a recognition plaque to Executive Director Jacob Bender as well as to CAIR-Pennsylvania Board of Directors Chair Osama Al-Qasem, whose tireless work has been integral to our success.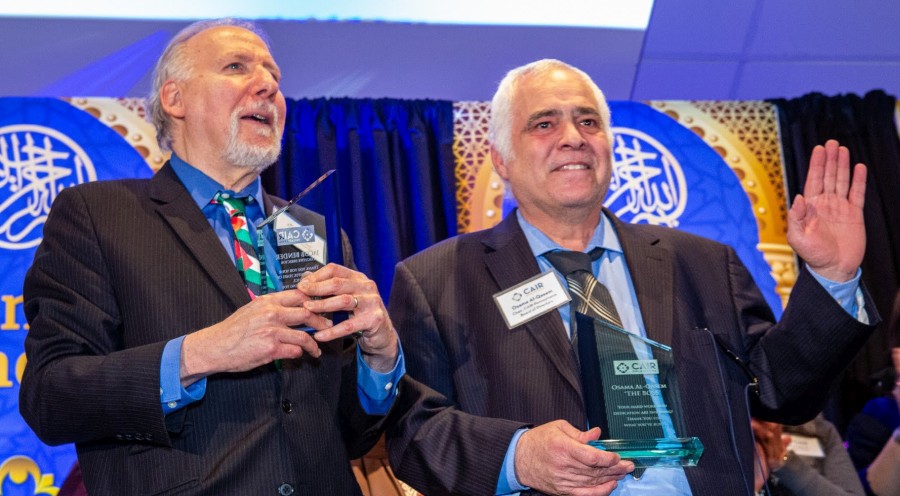 ---
Finally, we thank our banquet sponsors: