On Monday, June 12th, CAIR-Philadelphia staff members Ahmet Tekelioglu and Asiyah Jones, along with other Muslim Pennsylvania constituents joined Muslims from across the United States in Washington D.C. for the U.S. Council of Muslim Organizations (USCMO) 8th Annual National Muslim Advocacy Day.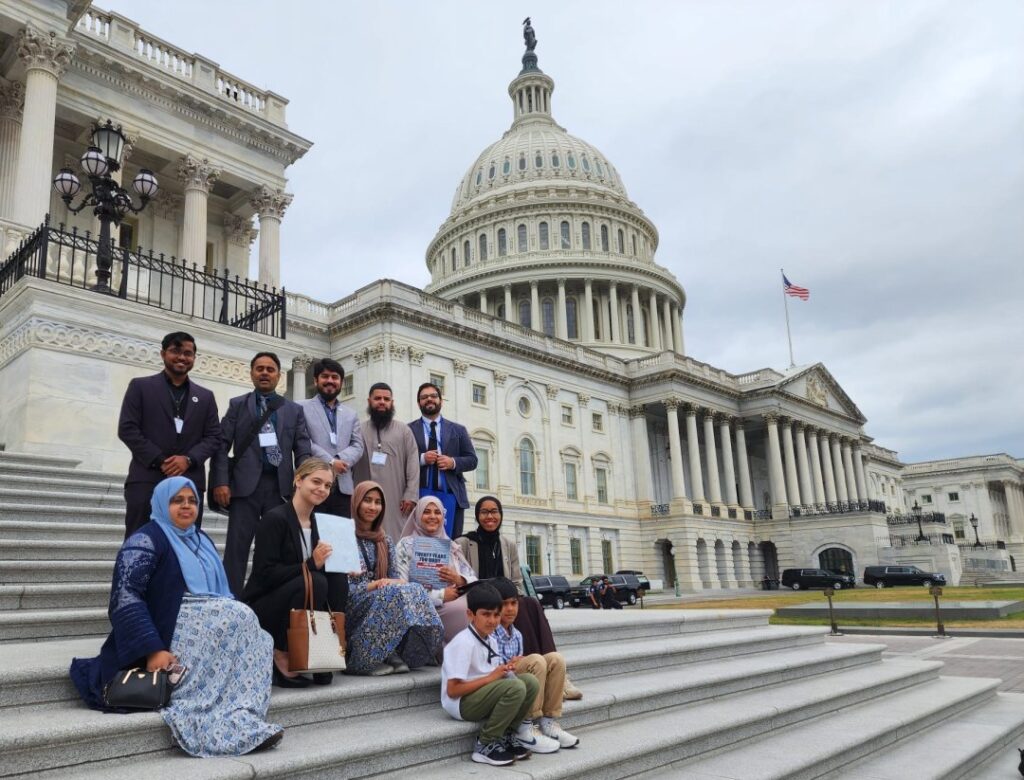 (Above: PA Advocacy Day Team, featuring community members from Philadelphia, Downingtown, Lansdale, Allentown, and Lansdowne.)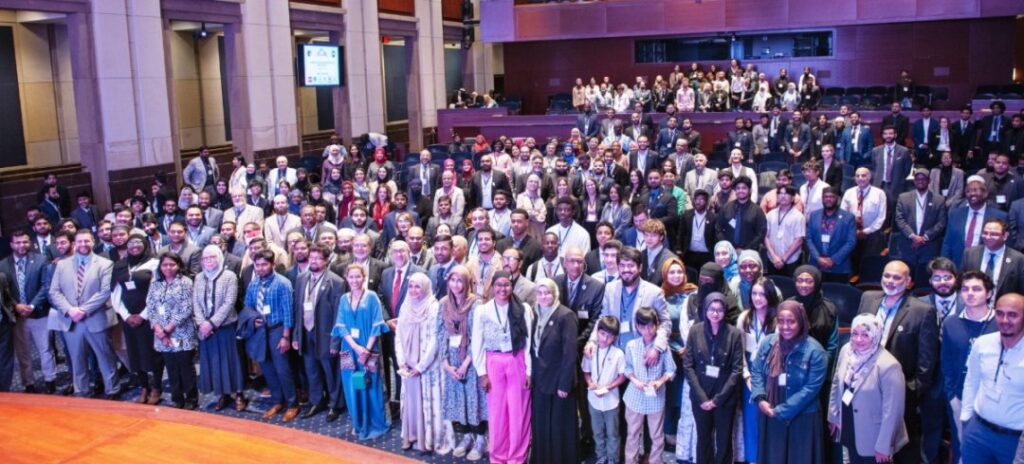 (Above: All state group photo after USCMO's orientation and training.)
Our priorities for the day were to advocate for Pennsylvania Muslim community's support for legislation related to:
Advancing the International Combating Islamophobia Act, which would establish a special envoy office at the U.S. State Department to monitor and combat international Islamophobia.
Supporting the re-introduction of the House and Senate resolution expressing support for the recognition of July as "Muslim-American Heritage Month" and celebrating the heritage and culture of Muslim Americans in the United States.
Exerting greater congressional oversight over unconstitutional watchlist abuses, which leaked copies of the list show to be "almost entirely lists of Arabic and Muslim names."
Urging congress to boycott Indian Prime Minister Narendra Modi's June 22nd address to a joint meeting of congress.
The PA team had the pleasure of meeting with the offices of Representatives on the House side such as Rep. Chrissy Houlahan, Rep. Dwight Evans, and Rep. Madeleine Dean. As well as stopping by the offices of Rep. Mary Gay Scanlon, Rep. Brendan Boyle, Rep. Susan Wild, Rep. Brian Fitzpatrick, Rep. Summer Lee.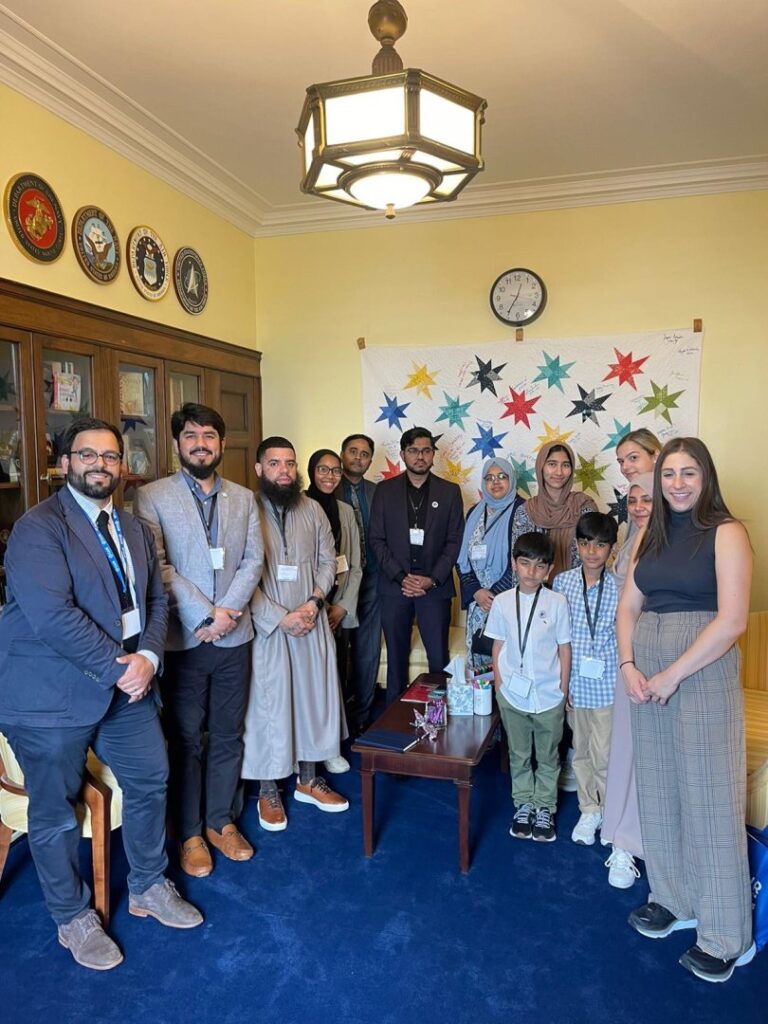 (Above: PA constituents in Rep. Madeline Dean's office.)
Along with offices on the Senate side such as the office of Senator Robert Casey and Senator John Fetterman, to drop off resources expressing our support for these issues.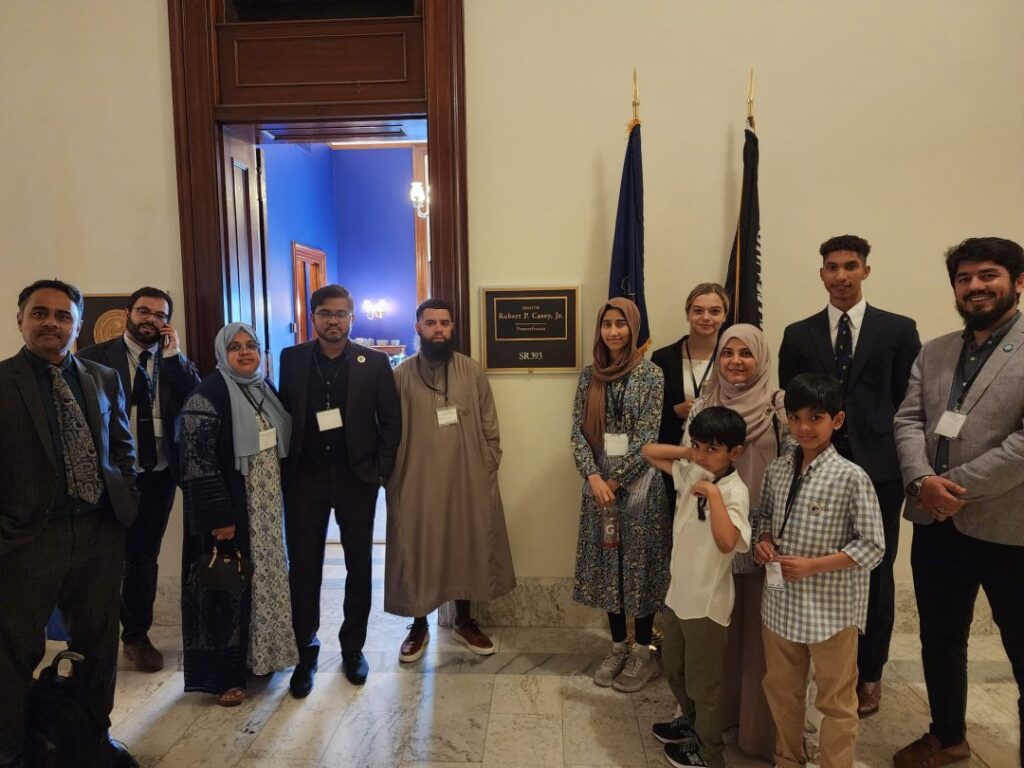 (Above: PA Constituents outside of Senator Casey's office.)
(Below: special shout out to Sen. Casey's staffer Augustun for granting our team access to walk from the senate side to the house side using the underground train and tunnel.)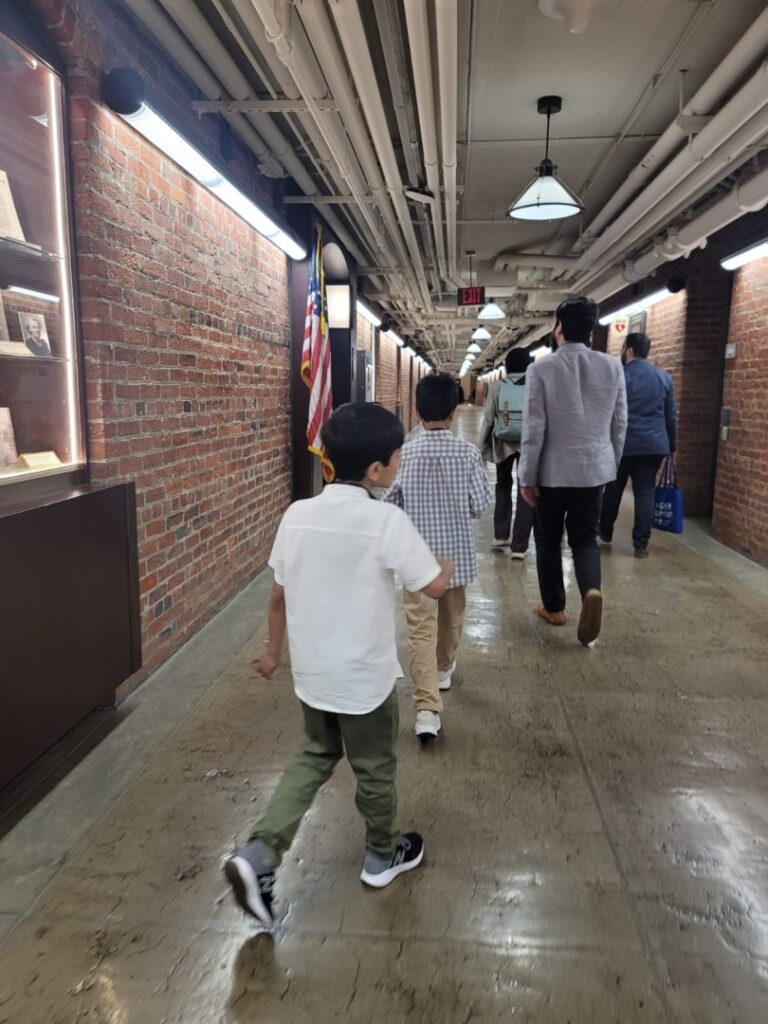 The day concluded with a reception and special remarks from speakers including Representative Ilhan Omar, reminding us of just how important Muslim representation is!
If you missed this event, make sure you keep an eye out for CAIR-PA's Muslim Advocacy Day in Harrisburg this Fall!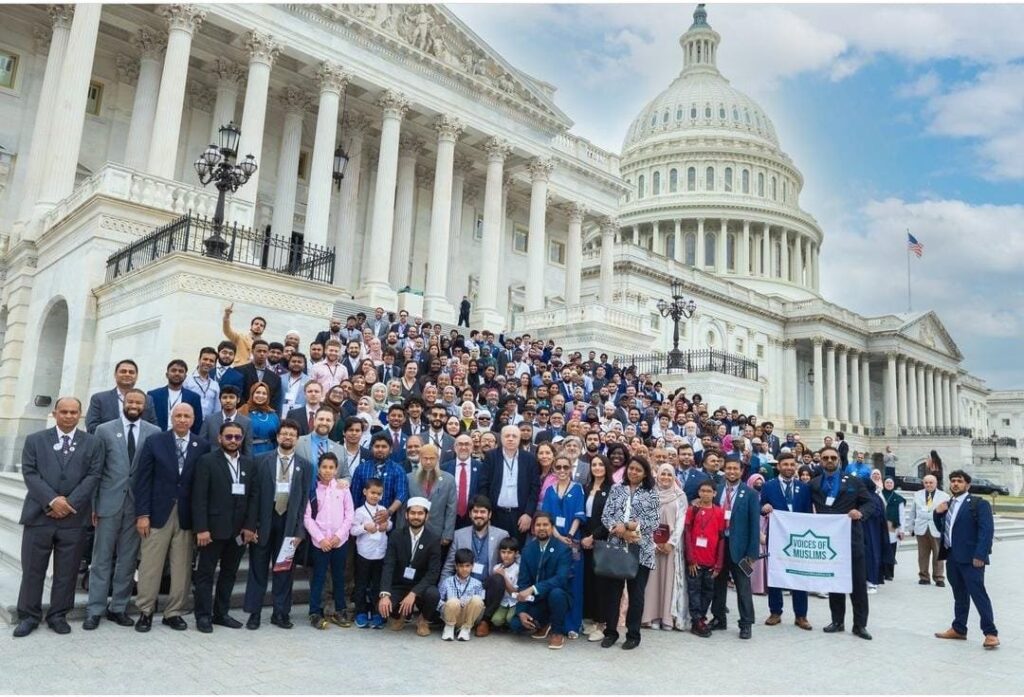 (Above: USCMO all state group photo on Capitol Steps in Washington, D.C.)