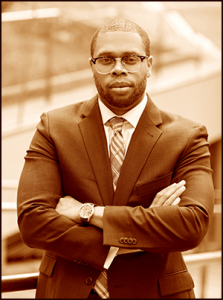 There are only 6 days left in Ramadan – still time to make a zakah-eligible, tax-exempt donation to CAIR-Philadelphia. Please help us secure the Muslim future.
Timothy N. Welbeck, Esq., CAIR- Philadelphia's Civil Rights Attorney, responded to more than 150 incidents of hate speech, workplace harassment, and bullying of school-age Muslim children in 2018. He is on pace to field the same amount, if not more, prospective clients in 2019.
In the first quarter of this year he has already represented several clients who alleged workplace harassment and discrimination, successfully represented Masjid Al-Hidayah as it responded to a national controversy following the circulation of a video of an Ummah Day celebration, represented several people contacted by the FBI for questioning and successfully resolved a matter with a young Muslim student slated for expulsion.
It is only your support that enables Timothy to defend the civil liberties of American Muslims with his trademark blend of courage, commitment, and compassion.
CAIR'S MISSION:
• Defending the civil rights of American Muslims
• Challenging Islamophobia in the American media
• Providing training in civic engagement for the Muslim community
• Enhancing the understanding of Islam
• Training the next generation of Muslim leaders
• Building coalitions that promote justice at home and peace abroad.
​​
To learn more about CAIR-Philadelphia, read our 2018 Annual Report (PDF)
To support CAIR-Philadelphia, visit pa.cair.com/donate/