This was an eventful year at CAIR-Philadelphia. We in the office went through many ups and downs in 2019, experiencing loss as well as joy, happiness as well as heartache: Ahmet Selim Tekelioglu, our Outreach Director, and his wife welcomed their first child into the world; Timothy Welbeck, Esq., our Staff Attorney, took his first trip to the continent of Africa to visit his extended family; and Jacob Bender, our Executive Director, lost his mother, who passed away after many years of painfully declining health.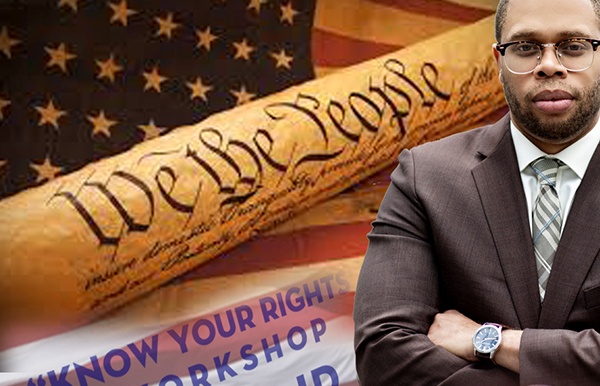 In the midst of these personal milestones, CAIR-Philadelphia, utilizing your generous donations (which we pray will continue), kept providing unparalleled services to the American Muslim community and the general public of the Greater Delaware Valley:
Timothy provided an array of free legal services to over 200 individuals and organizations. These services ranged from representing those who experienced religious discrimination and harassment in the workplace, supporting individuals subjected to racial profiling, discriminatory enforcement of criminal codes, and representing children harassed and bullied at school.
Our signature civil rights workshops, "Know Your Rights" and "How to Respond to Bullying," were presented dozens of times around the greater Philadelphia area by Timothy and Ahmet;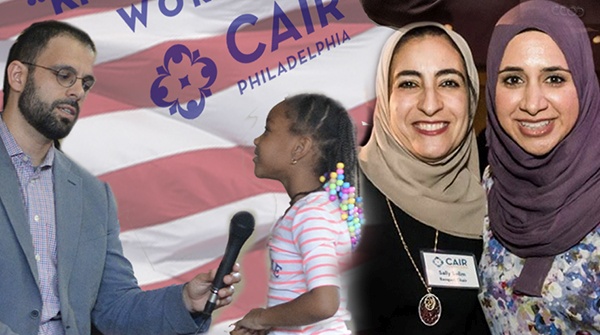 Ahmet was involved in negotiating numerous disputes between local school districts and Muslim families, helping to represent these families, many of them immigrants with limited knowledge of English;
Our 4th Annual Muslim Capitol Day again brought Muslim leaders from around the Commonwealth to meet with their elected representatives in Harrisburg on crucial concerns to the Pennsylvania Muslim community;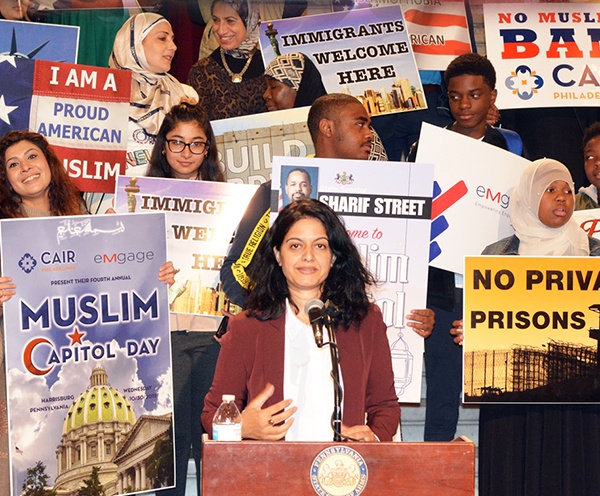 Over 5,000 calls to Muslim voters were made by the staff and the Muslim Civic Engagement Fellows, urging those registered to fulfill their civic and Islamic duty and vote in upcoming elections;
Iftekhar Hussain, Vice President of CAIR-Philadelphia, taught dozens of "Islam 101" classes (which can be ordered in 1, 3, 5, or 10-part formats), to a wide range of public and private institutions, including churches, synagogues, community centers, and colleges and universities;
Iftekhar and Ahmet presented a combined nearly 100 "khutbas" (Islamic sermons following the Friday afternoon communal prayers) at many mosques around the region.
CAIR-Philadelphia expanded its commitment to fostering mutual understanding between the numerous faith communities of our region; over 500 people came to our yearly Ramadan Iftar Dinner at Masjidullah to share stories, songs, and sustenance.
Finally, our Annual Gala Banquet — the social event of the year for the Philadelphia Muslim community, and sold-out for the last 5 years — brought over 1,000 guests (of whom nearly 20% were from our Jewish and Christian allies) to the Springfield Country Club. (SAVE THE DATE! CAIR-PHILADELPHIA'S 14TH ANNUAL BANQUET WILL TAKE PLACE ON MARCH 14, 2020.)
Despite these many accomplishments, we need to constantly be aware of the climate in which we work, for 2019 brought devastation that washed over us in nightmarish waves that strained our credulity:
Mass shootings in the US killed 478 people, 30 of them in schools;
A president wallowing in incompetence and cruelty dragged the nation towards an unprecedented constitutional crisis;
Over 70,000 children were incarcerated in legal limbo in ICE-run detention camps under danger of deportation;
Anti-Muslim hate crimes increased across the nation;
And gazing out at the world, the horrifying sight of murdered Muslim families — in Gaza and the West Bank, in Syria and Iraq, in Yemen and Afghanistan, in Kashmir, Burma and in China.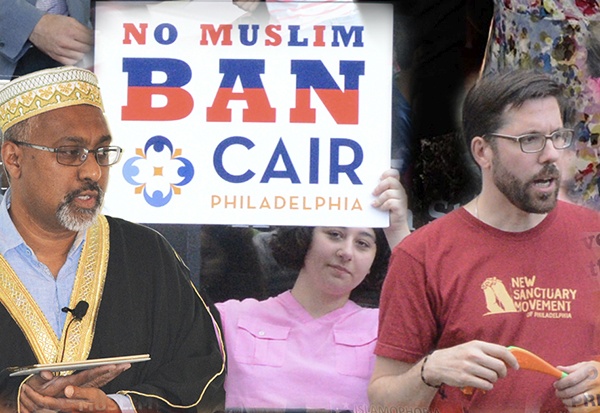 It is easy to fall prey to hopelessness. But our inability to confront every problem everywhere does not absolve us from confronting some problems somewhere.
This is exactly why CAIR-Philadelphia is so important to the present and future welfare of the American Muslim community and the greater American family. Your donations are the lifeblood that supports the programs described above in civil rights, civic engagement, community empowerment, youth training, and improving interfaith relations.
These are indeed challenging times for American Muslims, and all who believe in the rule of law and democratic values. With your help, CAIR-Philadelphia can continue its service to the Muslim community of the Greater Delaware Valley and surrounding areas. We dare not contemplate life for American Muslims in this region without their first line of defense.
Sincerely,


Jacob Bender, Executive Director
Ahmet S. Tekelioglu, Education & Outreach Director
Timothy Welbeck, Staff Attorney
Leena Jaffer, Operations Coordinator
CAIR-Philadelphia is a registered nonprofit 501(c)(3) organization. All donations to CAIR-Philadelphia are tax-exempt and zakah-eligible.