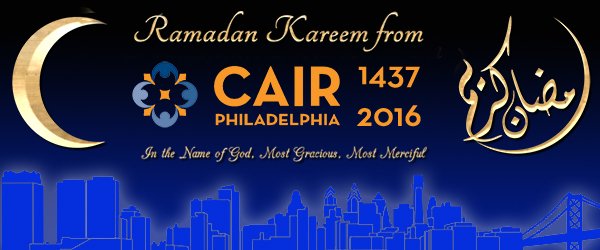 On or about June 6, the Muslim community in America and around the world will begin the month-long fast of Ramadan. During the month, CAIR-Philadelphia hosts and promotes various"Sharing Ramadan" events throughout the area. These events allow American Muslims to share and celebrate the importance of the month of Ramadan with people of all faiths.
To assist local Muslim community leaders, CAIR-Philadelphia is also distributing a "Sharing Ramadan Resource Guide 2016" (produced by CAIR) that offers step-by-step advice on hosting an interfaith iftar, or fast-breaking meal, with their fellow Americans of other faiths and backgrounds.
Download Sharing Ramadan Guide (PDF)
If your mosque is planning to hold a community iftar, please let us know!