In a prior update, I wrote about how employment discrimination is one of the persistent ways bigotry and xenophobia impacts everyday people. To date, about 40% of the people seeking legal assistance from our office complain of some form of harassment or discrimination in the workplace. Accordingly, several of my current clients have experienced various forms of workplace discrimination, including three different people in various stages of legal action against their current or former employer based on their allegations of religious discrimination and/or harassment.
One notable instance comes from several current and former employees at a local franchise of a notable fast food restaurant who have experienced enduring forms of harassment and discrimination during the course and scope of their duties. More specifically, the aggrieved workers alleged to have experienced discriminatory enforcement of company policy at the hands of their direct supervisors, been denied promotions in retaliation for voicing concerns over discriminatory behavior at the franchise, were told immutable traits such as the texture of their hair is "unnatural" and unbecoming for display in public, have been told "no one cares if you die," told not to use their given name because customers may struggle to pronounce it, and numerous other offenses laid out in a letter presented to the franchise ownership.
These instances represent a pattern of racial animus manifesting in the workplace that has created a hostile work environment for the aforesaid franchise's nonwhite employees. These aggrieved workers made known their complaints through company human resources policy. They contacted our office after the restaurant failed adequately remedy this humiliating and unlawful behavior. I am actively in correspondence with the franchise's local and national leadership to arrive at an equitable resolution.
Federal law strictly prohibits workplace discrimination on the basis of race, color, religion, sex, or national origin (See Title VII of the Civil Rights Act of 1964, providing in part that it is unlawful for an employer "to discriminate against any individual with respect to his compensation, terms, conditions, or privileges of employment, because of such individual's race, color, religion, sex, sexual orientation, or national origin," 42 U.S.C. § 2000e–2(a); Wise v. Ferriero, 842 F. Supp. 2d 120, 125 (D.C. 2012)).
Moreover, the United States Supreme Court has routinely affirmed the right of employees to work in environments free from discrimination. Therefore, employment discrimination is a clear violation of US law whenever it occurs.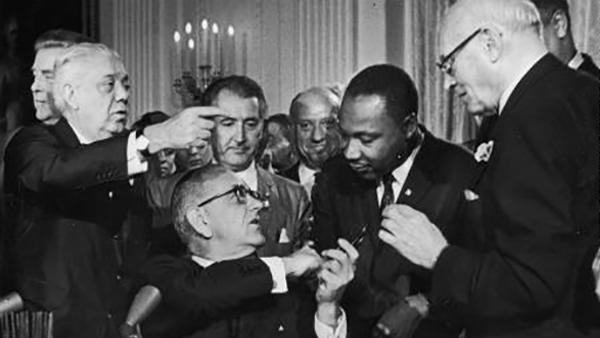 If you believe you have experienced discrimination or harassment at your job because of your race, gender, religion, national origin, physical or mental disability, age, sexual orientation, and/or gender identity, you should document the discriminatory behavior, report it to your company's management and/or Human Resources, and request reasonable solutions. If you still do not find a satisfactory resolution to your issues, you should seek legal counsel and/or the help of the Equal Employment Opportunity Commission (EEOC).
Discrimination in public accommodations is another form of unlawful discrimination and harassment complaints our office regularly receives. This can occur when a business or other public place denies access to its facilities or services to a person because of their race, religion, sex, and/or national origin. This manifests in a number of ways, including but not limited to: (1) outright denial of services, (2) denial of the same or similar services offered to other patrons, and/or (3) charging a different price or lesser service.
Our office is presently working to resolve two instances of public accommodations discrimination. One instance occurred when a customer service representative at local supermarket chain refused service to a Palestinian American and called him a terrorist. The other occurred when a security guard at a local branch of a national supermarket chain demanded a taxi driver leave the premises and "go back to where [he] came from" when he attempted to pick up a fare at the store. In the first instance, I filed complaints with the leadership of the store, and subsequently filed a discrimination complaint with the Pennsylvania Human Relations Commission. In the second instance, I have worked toward a solution with the store's leadership to discipline the offending employee.
Whether discrimination manifests in the workplace or in public accommodations, CAIR remains committed to advocating and fighting for your rights. If you have more questions about these matters, please contact our office.
by Timothy Welbeck, Esq. CAIR-Philadelphia Civil Rights Attorney