In an emotional press conference organized by CAIR-Philadelphia, Muslim, Jewish, and Christian religious leaders joined a spokesperson from the LGBT community and a city official to denounce the mass shooting at a gay nightclub in Orlando, FL.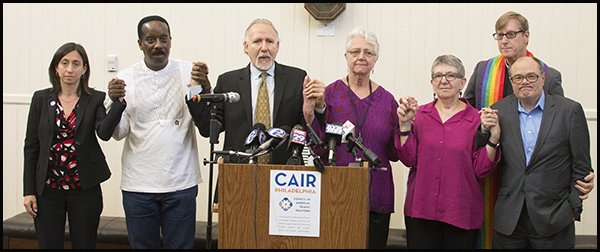 Those speaking at the press conference (above, L-R) were: Rue Landau, Executive Director of the Philadelphia Commission on Human Relations; Imam Salaam Muhsin, Masjidullah; Jacob Bender, Executive Director of CAIR-Philadelphia; Shan Cretin, General Secretary, American Friends Service Committee; Rabbi Linda Holtzman, Tikkun Olam Havurah; Rev. Robin Hynicka, Arch Street United Methodist Church; and Mark Segal, Publisher, Philadelphia Gay News.
Rue Landau said, "We are all reeling in pain from the tragic events that happened in Orlando … we also need people to start opening up their hearts and opening up their minds and coming together in peace, understanding, and togetherness."
Jacob read from CAIR's press release: "CAIR stands in solidarity with the LGBT community and offers its deepest condolences to our LGBT brothers and sisters, their families, and to all who have been impacted by this act of carnage. In the past, the LGBT community has condemned Islamophobia and discrimination against, and scapegoating of, American Muslims. We now stand with the LGBT community in this dreadful moment of mass murder."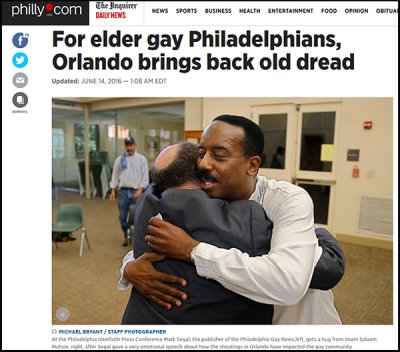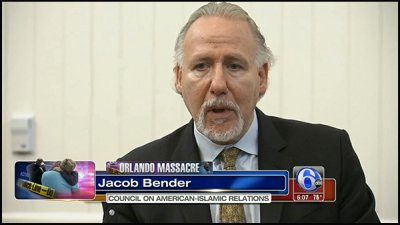 The press conference was covered by ABC, CBS, NBC, FOX, The Philadelphia Inquirer, and WHYY.
Following are some links to media coverage of our press conference:
Metro Philadelphia | 6ABC | FOX29
Read a joint statement on the Orlando massacre by America's leading Islamic scholars and Muslim community leaders at OrlandoStatement.com.


All contributions to CAIR are tax-deductible and zakah-eligible.