We've Been Busy: Gov's Census Commission; Civic Engagement; Interfaith Programs; Know Your Rights Workshops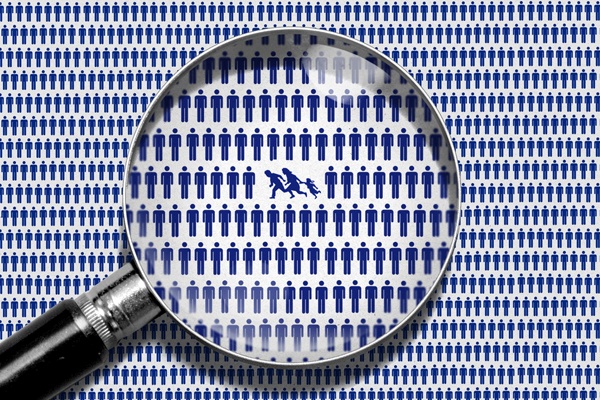 CAIR-Philadelphia Invited to Join Governor Wolf's Complete Count Commission
CAIR-Philadelphia has been invited to join Governor Wolf's Census 2020 Complete Count Commission to help ensure the fullest possible count of Pennsylvania's population. Participating in this commission will enable CAIR-PA to safeguard the civil liberties of American Muslims and ensure full participation in the Census -– a crucial data point for resource allocation that everyday impacts the lives of all Pennsylvanians.
Governor Wolf appointed CAIR-Philadelphia Education and Outreach Director Dr. Ahmet Selim Tekelioglu to the Census Commission and Tekelioglu participated in the April 1 press conference in Harrisburg announcing the Commission's work. CAIR will also be participating in the work of Mayor Kenney's "Philly Counts Initiative." As we await the U.S. Supreme Court's decision on the citizenship question, we invite community members to reach out to our office with their questions and concerns about the Census.
CAIR-Philadelphia Receives Civic Engagement Grant from SEAMAAC
We have been busy over the past couple of months with important projects that expand the civic engagement of American Muslims. We are happy to announce that CAIR-Philadelphia received a grant from Southeast Asian Mutual Assistance Associations Coalition (SEAMAAC) to support its "Get Out the Vote" work in the 2019 local elections. The $8,200 grant will enable CAIR-Philadelphia to work in multiple congregations in four counties, distributing material in Arabic as well as multiple South Asian languages with the goal of expanding Muslim American participation in the 2019 elections.
Primary elections will be held on May 21 and general elections will take place on November 5, 2019. CAIR-Philadelphia has been engaged in non-partisan civic engagement work since its inception and we are grateful to an increasing number of leading institutions who continue to recognize our work.
One America Philadelphia Coalition Serves at Share Food Program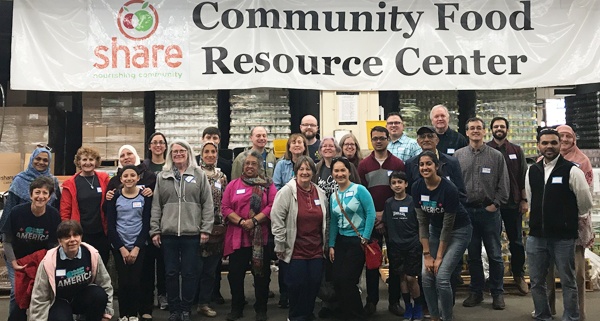 One America Movement's Philadelphia Coalition, composed of members of CAIR-Philadelphia, Islamic Cultural Center of Willow Grove, North Penn Mosque, Congregation Kol Ami in Elkins Park, and New Life Presbyterian Church in Glenside, gathered at Share Food Program to prepare food boxes and engage in a facilitated dialogue. Supported by a grant from Islamic Relief, the coalition goes beyond traditional interfaith engagement and seeks to have dialogue events supported by research on overcoming bias and building bridges of understanding.
Know Your Rights Workshop at MAS Islamic Center with the Youth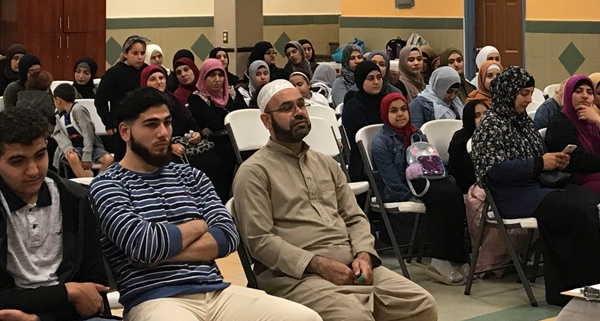 CAIR-Philadelphia Civil Rights Attorney Timothy Welbeck and Education and Outreach Director Ahmet Selim Tekelioglu led a Know Your Rights workshop for youth at MAS Islamic Center/ Masjid Al Hidaya. The workshop focused on civil rights and individual freedoms and was attended by over 40 community members. The interactive session concluded with a Q&A session highlighting challenges faced by the Muslim community.
CAIR-Philadelphia Executive Director Jacob Bender Screens "Out of Cordoba" for Interfaith Audience at Bryn Mawr Presbyterian Church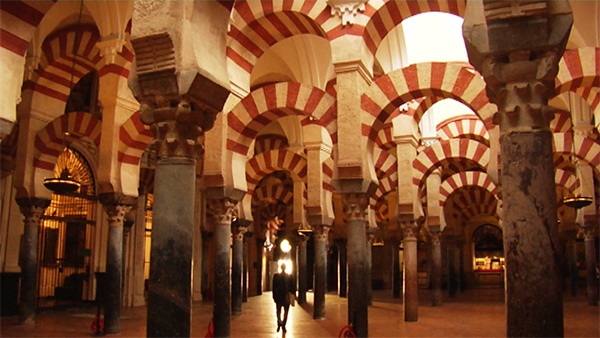 CAIR-Philadelphia Executive Director Jacob Bender screened his award-winning documentary film, Out of Cordoba: Averroes and Maimonides in Their Time and Ours, to a crowd of nearly 100 people at Bryn Mawr Presbyterian Church on Sunday, April 14. The screening was hosted by the church, Mishkan Shalom Synagogue, and the Sisterhood of Salaam Shalom. Out of Cordoba explores the shared history of the peaceful coexistence among Jews, Muslims, and Christians in medieval Muslim Spain (Al-Andalus) and that era's relevance to our own efforts to oppose the rising tide of xenophobia, anti-Semitism, and Islamophobia; all promulgated by certain media broadcasters and even the highest government officials in the land. After the film, Jacob shared his experience making the film over the course of ten years and engaged in an Q&A session with the multifaith audience.
Out of Cordoba is available for free screenings for religious, educational, and cultural institutions in the greater Philadelphia region. For further information, call Jacob Bender at 267-515-6710.