On a cloudless late summer day in September of 2001, the fate of the Muslim American community was unalterably changed when hijacked airlines slammed into the two World Trade Center Towers in New York. The attacks that morning led directly to the U.S. invasion of Iraq and Afghanistan, the draconian "War on Terror," the rise of ISIS, and the eruption of Islamophobia across America.
CAIR believes that the Muslim community should not allow this narrative to be told only by the voices of the Islamophobic network. Consequently, CAIR-Philadelphia, together with the American Friends Service Committee, Philadelphia Commission on Human Relations, and the Delaware Council on Global and Muslim Affairs, invites you to attend a very special 9/11 memorial program of remembrance and reconciliation.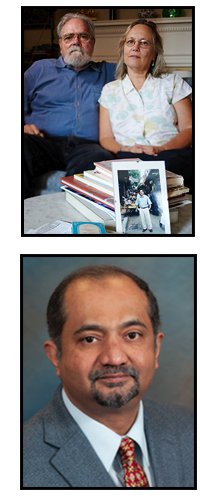 Professor Muqtedar Khan, Department of Political Science and International Relations, University of Delaware; and President of Delaware Council on Global and Muslim Affairs, will speak on "A Muslim Perspective on 9/11".
Prof. Khan's presentation will be followed by a screening of In Our Son's Name, an award-winning documentary by Gayla Jamison. The powerful film tells the moving story of a New York couple, Phyllis and Orlando Rodríguez, whose son dies along with thousands of others at the WTC on 9/11, and who then find the power to transform their grief into a call for reconciliation, justice, and peace when they help create the organization Sept. 11 Families for Peaceful Tomorrows.
This is a program you do not want to miss.
For further information, go to https://pa.cair.com/9-11-plus-15/ or contact CAIR at 267.515.6710, jbender@cair.com.