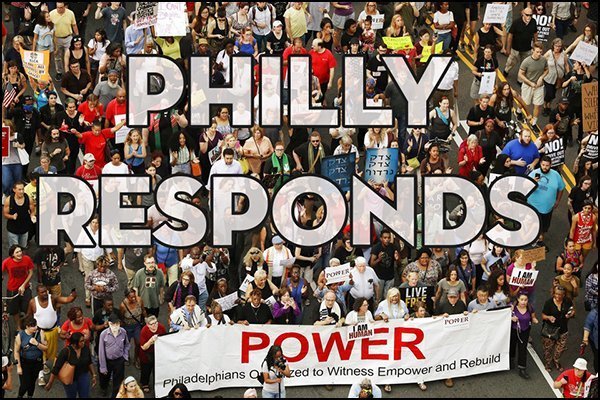 by Jacob Bender CAIR-Philadelphia Executive Director
It was a pleasure to represent CAIR-Philadelphia as I marched down Broad Street with thousands of people responding to the events of last weekend in Charlottesville, Virginia.
United in our disgust with the president's response to the murder of Heather Heyer by a neo-Nazi using his car as a weapon, the march was also a condemnation of white supremacist racism, the implicitly violent ideology embedded into the DNA of American history and culture. Our march, on the contrary, was remarkably diverse; a multi-racial and multi-faith outrage responding to the never-imagined sight of torch bearing neo-Nazis marching in the streets of American cities.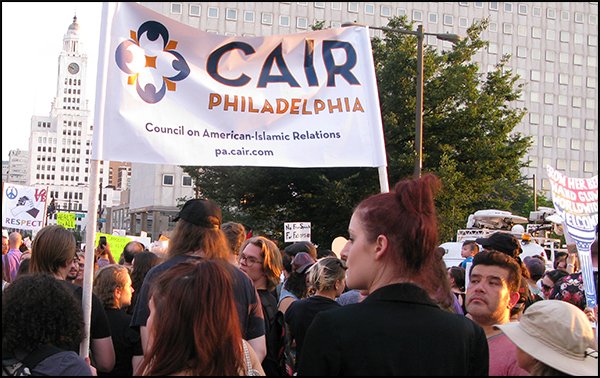 Three of the rally's speakers have long relationships with CAIR: Rabbi Mordechai Liebling of the Reconstructionist Rabbinical College spoke movingly about his two days in Charlottesville, coming face to face with neo-Nazis and seeing the victims of the car attack being loaded into ambulances. Rev. Linda Noonan of the Chestnut Hill United Church spoke of the need for interfaith unity in these perilous times. Finally, Kameelah Mu'min Rashad, Fellow for Spirituality, Wellness and Social Justice at the University of Pennsylvania, admonished those in the crowd expressing shock at the direction of our nation under Trump. For as horrible as the events in Charlottesville were, they should be understood as the rule — not the exception — in our country's treatment of its African American population.
She concluded her remarks with this powerful message from the Qur'an: "O you who believe, be persistently standing firm in justice, witnesses for Allah, even if it be against yourselves or parents and relatives." [4:135] Important words to remember and live by.