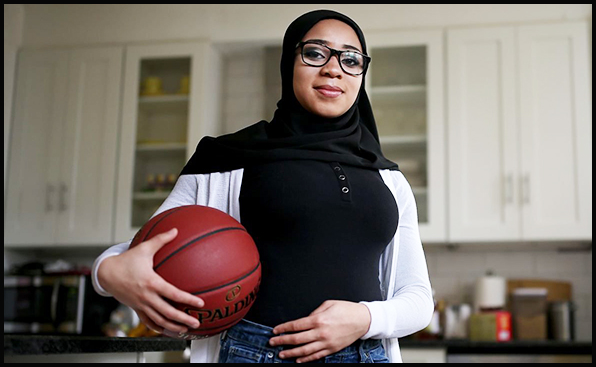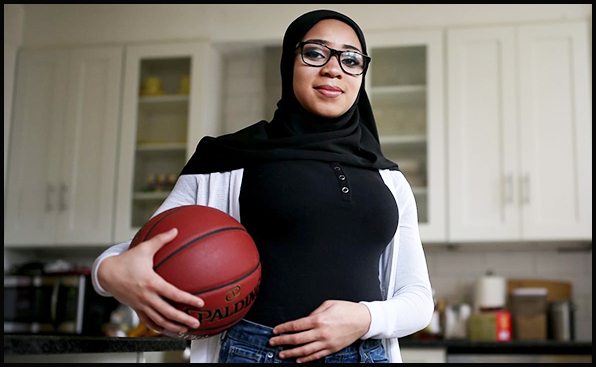 In what is widely heralded as a victory for religious freedom, the Pennsylvania Interscholastic Athletic Association ("PIAA") recently voted to amend its policy requiring a waiver for student athletes to wear religious head coverings during athletic competitions. CAIR-Philadelphia and other civil rights groups and elected officials, pushed for this change in support of Nasihah Thompson-King, who could not play in a playoff game for her school's basketball team earlier this year because she refused to remove her hijab.
Ms. Thompson-King, an honors scholar athlete at Mastery Shoemaker High School experienced humiliating religious discrimination from a Pennsylvania Interscholastic Athletic Association, Inc. League Referee during her school's basketball game on Friday February 16, 2018. Minutes before the game began, Referee Sandra Yost demanded that Ms. Thompson-King remove her hijab, or she could not play in the game. Ms. Thompson-King refused, and in so doing, "chose to stand up for her religious beliefs by taking a seat."
It is CAIR-Philadelphia's position that the demand that Ms. Thompson-King remove her hijab to compete in the basketball game amounted to a direct violation of Ms. Thompson-King's constitutionally protected rights. Therefore, CAIR-Philadelphia immediately moved to support Ms. Thompson-King, first by contacting PIAA's Executive Director directly demanding it allow her to wear her hijab during athletic competition, then by subsequently appearing at a press conference in support of her. CAIR-Philadelphia also supported efforts to compel the PIAA to change its policy. Those efforts proved successful.
Regarding the decision of the PIAA, Senator Sharif Street said, "The PIAA's historic decision to remove guidelines that unduly burden the free exercise of religion for student athletes is in compliance with the law, morally sound and victory for American values, the foundation of which was established here in Philadelphia in our great commonwealth of Pennsylvania. The collective action of my colleagues, the Muslim community and, most importantly, the courage of Nasihah Thompson-King is inspiring. We are proud of the PIAA's willingness to lead responsibly and protect our youth."
Timothy Welbeck, CAIR-Philadelphia's Civil Rights Attorney added, "This is a great victory, for Ms. Thompson-King and those who supported her, for Muslims throughout Pennsylvania, and for all who hold sincere religious convictions. We applaud Ms. Thompson-King's courage for standing up for her beliefs; that prompted this whole process. Wearing the hijab is a sacred religious duty Ms. Thompson-King nobly upholds. Ms. Thompson-King's bravery now also allows for others to do the same."
Pennsylvania Interscholastic Athletic Association's recent vote will allow more generations of student athletes to wear their hair covered in compliance with the dictates of their faith without harassment or fear of retribution. This is an important step to the free exercise of religion, a right we vigorously fight for. We at CAIR-Philadelphia remain committed to protecting your civil rights and liberties. This recent decision by the PIAA is yet another victory CAIR has achieved. We will continue to fight on your behalf.
---
In previous emails, we have described the many and varied programs that our talented staff and board members bring free-of-charge to our region's 400,000 Muslims and — through our extensive interfaith programs and networks — the general public beyond.
We need to raise $175,000 through the end of 2018 to meet staff salaries, office expenses, and projected expenditures for our many projects and programs that serve both Muslims and non-Muslims throughout the greater Delaware Valley Region.
Now is not the time for silence or lethargy, but of activism and commitment. Let CAIR be your voice, from the public arena to the courthouse, from the pulpit to the halls of power.
So please help CAIR help you. This Ramadan, give generously to CAIR-Philadelphia; your donations are tax-deductible and zakah-eligible. You will be making an investment in the future of the Philadelphia Muslim community and the healing of our nation.