Under a blistering sun, I joined nearly 100 activists and religious leaders from the Muslim, Jewish, and Christian communities who had gathered yesterday on the steps of the Montgomery County Court House to voice support for Sanaa Beaufort, an African American Muslim student at North Penn High School in Montgomery County.
Ms. Beaufort was attacked by two other students in the school cafeteria on May 4, and had her hijab ripped off her head during the ensuing altercation. Ms. Beaufort claims that the two students, who are white, had been bullying her for months with anti-Muslim and racist taunts on social media; she had reported the bullying to school officials who took no action to end the harassment of Ms. Beaufort.
CAIR-Philadelphia, the local chapter of the Council on American Islamic Relations, the nation's leading Muslim civil rights and advocacy group, organized the rally in response to Montgomery County District Attorney Kevin Steele's apparent decision to initiate criminal proceedings against all three girls.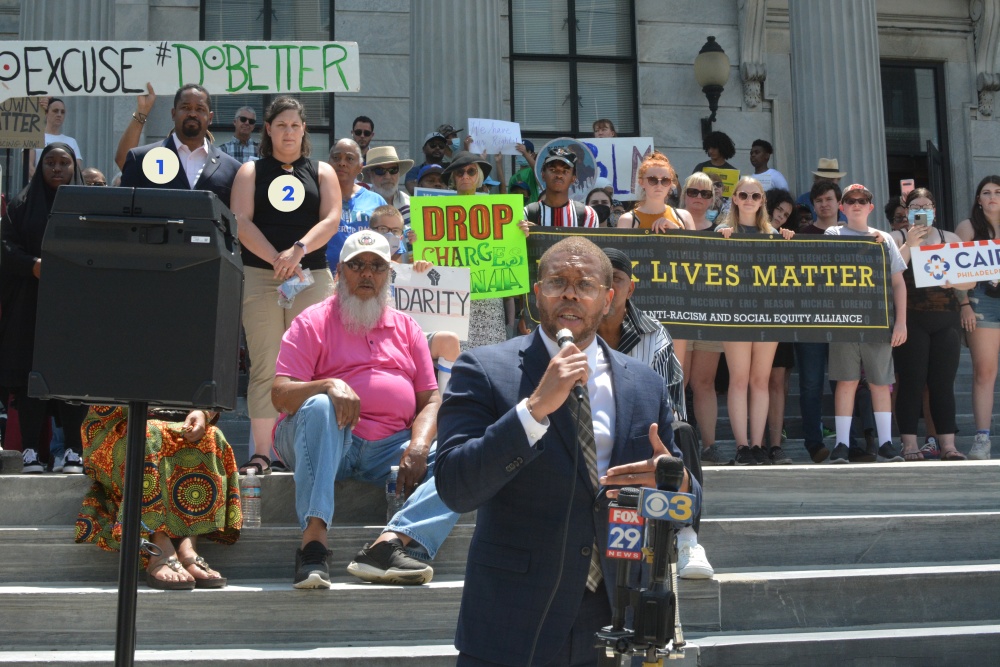 Timothy Welbeck, CAIR-Philadelphia's civil rights attorney, who is representing Ms. Beaufort, spoke at the rally, where he said:
"We are deeply disappointed by the decision to pursue criminal charges against Ms. Beaufort. We have maintained from the beginning that our client is the victim in this incident, and our system should protect her rather than vilify her. We will do all in our power to vigorously fight against these charges."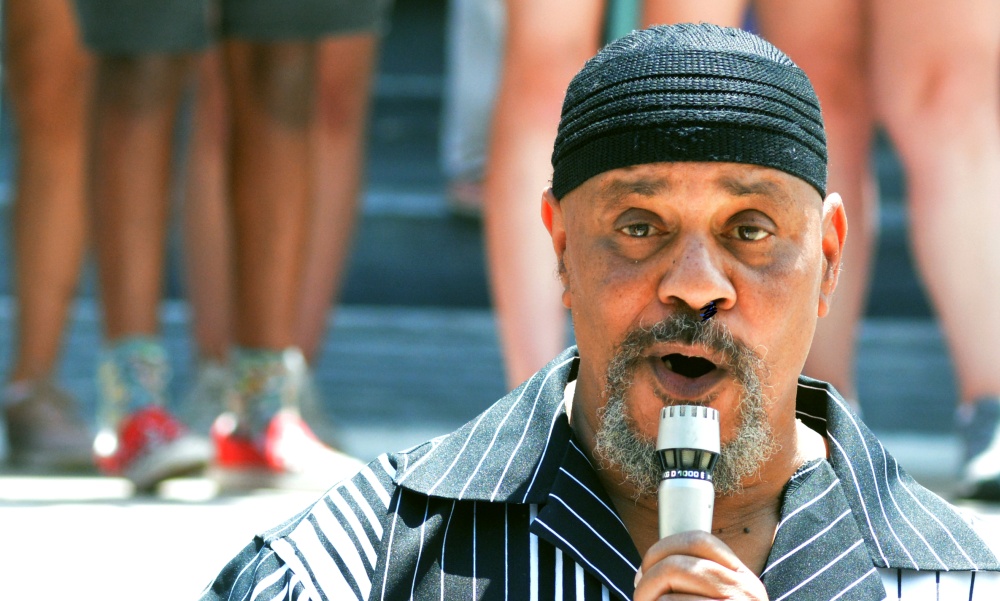 Additional speakers at the rally included politicians as well as Muslim, Jewish, and Christian religious leaders and community activists who called for a broad coalition to challenge the resurgent Islamophobia and racism unleashed by the dangerous statements and policies of the previous American administration.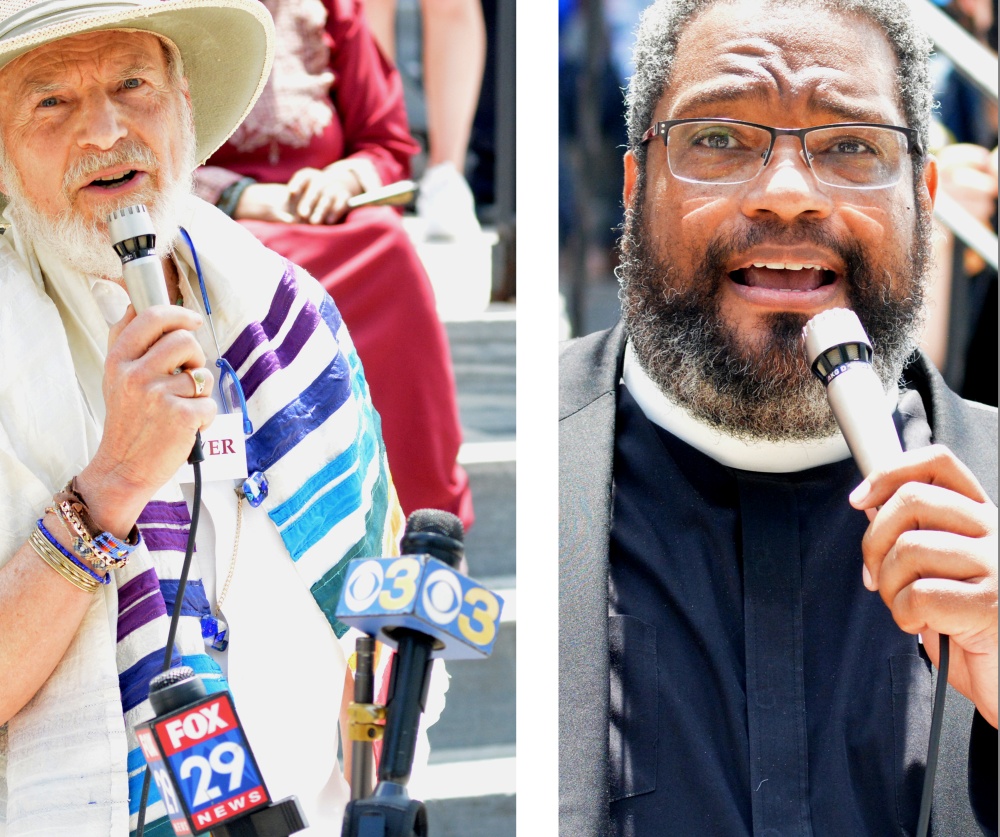 As speaker after speaker at the rally voiced support for Ms. Beaufort and demanded that any and all charges be dropped, I could not help but notice that the great majority of the those at the rally, and including Ms. Beaufort's fellow students, were white. The significance of this development should not be overlooked. Inspired by the common roots of the three great Abrahamic traditions, with the pursuit of justice at their core, people of faith are organizing across the country to make religion part of the solution to what ails this nation, not part of the problem. Whether on racial justice or climate change, income inequality or a broken healthcare system, whether police violence or a militarized foreign policy, the voices of prophetic social justice are being heard across the land.
At the end of the rally, Ms. Beaufort spoke movingly to thank her supporters for showing up. In words and deed, she has exhibited a wisdom far beyond her years; her courage and bravery brought a tear to my eye.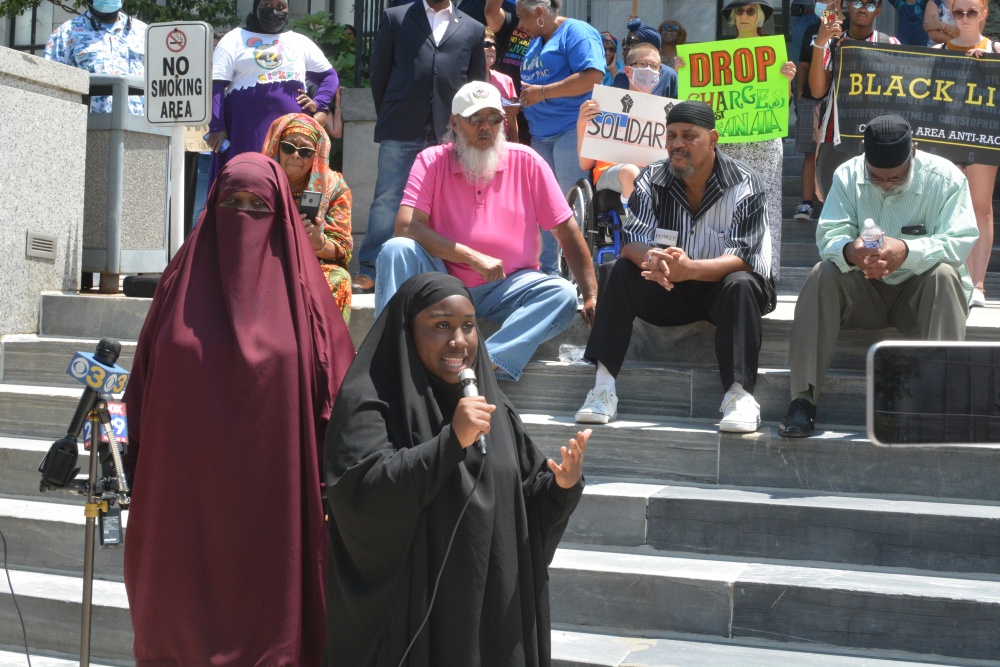 And as she spoke, it occurred to me once again how important this organization is to the defense and security of American Muslim community, and how proud I am to be its local director. Without CAIR, and the brilliance and dedication of my fellow staff members (Timothy Welbeck, Ahmet Selim Tekelioglu, Leena Jaffer, and Sana'i Parker), there would have been no rally for Sanaa yesterday, and no multi-faith coalition for justice in her corner.