By Jacob Bender
Executive Director, CAIR-Philadelphia
There can be no doubt that Islam, viewed as a systematic and religiously-based physiological guide for human behavior, frowns upon extravagant displays of arrogance on the micro-level ("The Prophet, peace and blessings be upon him, said: No one who has the weight of a seed of arrogance in his heart will enter Paradise…" Sahih Muslim), as it eschews extremism on the macro level ("Oh People of the Book, don't go to the extreme in your religion…" [Qur'an, An-Nisa' 4: 171]).
It is best, therefore, to praise others than to heap acclaim and acclamation upon oneself. It is in this spirit (especially prescribed during Ramadan) that I take this opportunity to write about my two colleagues: Dr. Ahmet Selim Tekelioglu and Timothy N. Welbeck, Esq., respectively, CAIR-Philadelphia's Education and Outreach Director, and our Civil Rights Attorney.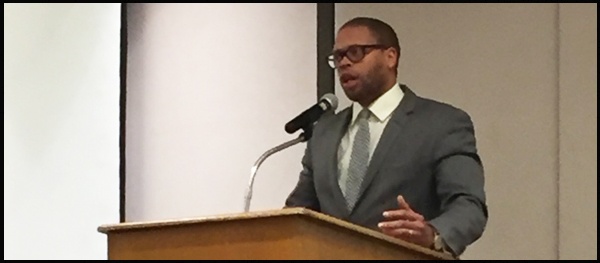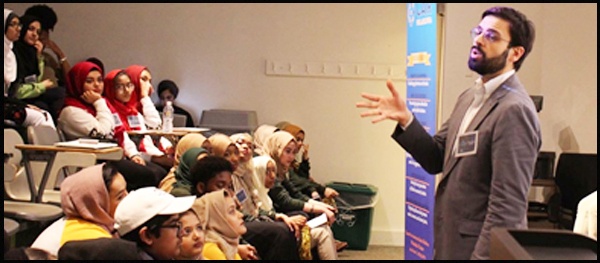 Although they have both written about their work in these periodic electronic newsletters, I believe that their inherent modesty has precluded our reader's ability to truly understand the extent to which they both have had an immense impact upon those they have interacted with in the Muslim community, as well as in the general public. And as their immediate supervisor, I can certainly attest to the exceptional quality of their output, while maintaining the most exhausting of schedules.
Your contributions during these special last ten days of Ramadan will help to ensure that the wonderful work of my two colleagues described below can continue for many years to come.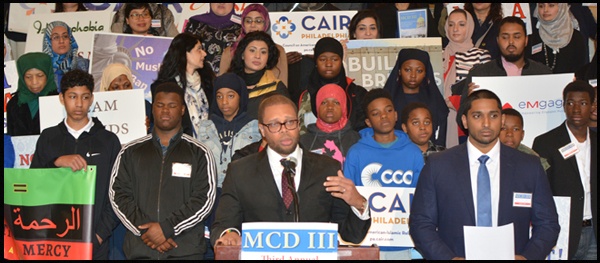 As our Civil Rights Attorney since August 2017, Timothy has seen the number of intakes regarding religious discrimination and/or law enforcement violation of civil rights cases nearly double since the beginning of the Trump Administration. These cases include, but are not limited to:
A Muslim man held in jail for nine days without being charged with a crime;
A Muslim store owner in Philadelphia whose neighbors are attempting to drive him from the area;
A Muslim woman who experienced religious harassment on a Greyhound bus;
A Muslim man whose green card has been unusually delayed;
A Muslim man who claims he was fired from a government agency because of his complaints of religious discrimination;
A Muslim man whose home was raided by the FBI and his belongings confiscated;
A Muslim woman whose son was the victim of persistent anti-Muslim bullying at his Philadelphia elementary school;
A man fired from his job when he complained that his supervisor discriminated against his Muslim coworker;
And many, many more cases like these.
On occasion, some of the intake calls or in-office visits by potential clients make clear that they are more in need of psychological assistance than legal representation. None the less, the respect afforded to all whom he meets is a testament to Timothy's humanity — and patience.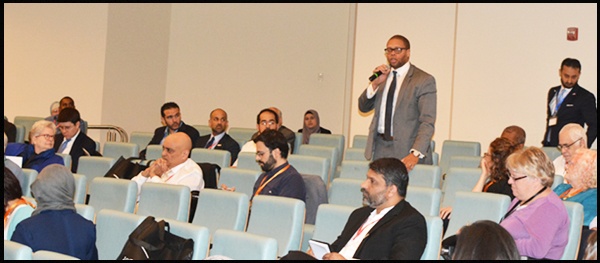 On top of his legal load, Timothy maintains a substantial schedule of speaking engagements in Philadelphia, and across the country, on such subjects as racial justice and white supremacy, African American history, police and law enforcement misconduct, and the mass media. Following are some of Timothy's recent presentations and meetings:
Keynote Address, Future Leaders Conference, Wayne State College in Wayne, NE;
Keynote Address, Temple University Progressive NAACP's Annual Image Awards Banquet;
Keynote Address, Eastern Academy Charter School Senior Pinning Ceremony;
Guest Lecturer, Carin University, with a presentation about the trauma stemming from racial oppression.
Speech at Thomas Jefferson University about Timothy's work with CAIR-Philadelphia;
Guest Host of "Wake Up WURD" Radio Show on 900 AM WURD;
Speaker at a panel on the legacy of Malcom X at The Friends Center, sponsored by CAIR-Philadelphia and the New Africa Center/ICPIC;
Led a CAIR-Philadelphia Delegation that met with Pennsylvania Secretary of State Robert Torres to explore ways in which his Department can better assist Muslim citizens throughout the state, and
Met with local and regional law enforcement regarding potential threats from propaganda around "Punish a Muslim Day."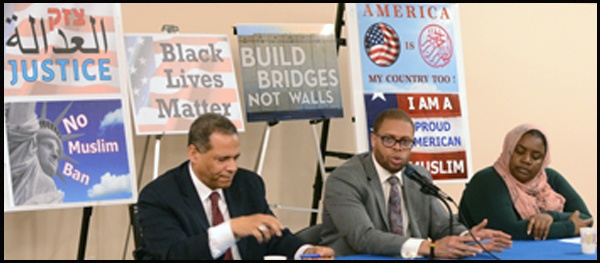 Finally, and if that wasn't enough, Timothy is also a professor at Temple University where he regularly teaches classes on civil rights, and African American history and culture.
Dr. Ahmet Selim Tekelioglu began working for CAIR at in September of last year. The CAIR office, our Executive Committee and Advisory Board, and the community at large have all benefited from his scholarship and wise counsel.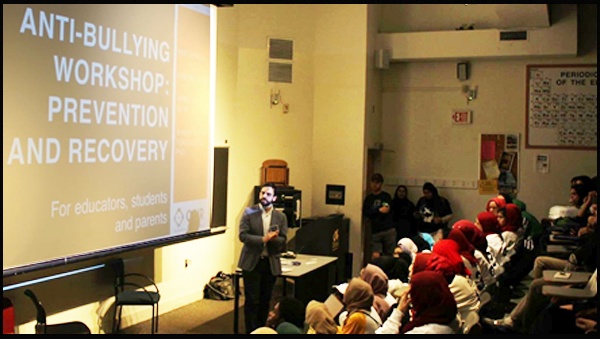 Ahmet has maintained an increasingly busy schedule of speeches and facilitating dozens of workshops across the Greater Delaware Valley Region. In less than a year, Ahmet has become a familiar figure in the Philadelphia Muslim landscape, someone both individuals and institutions can turn to in moments of need.
I have been daily impressed by Ahmet's scholarship and modesty, and his innate ability to know when to stand firm, and when to compromise. Following is a selected list of Ahmet's public presentations and workshop facilitations:
Speaker on a panel on "Anti-Blackness in Muslim Communities" at Bryn Mawr College;
Speaker on a panel on "The Legacy of Malcolm X" at Temple University;
Led Anti-Bullying workshops at St. Martha's Parish School, Northern Children's Services, and the Tarken Community Center;
Led "Know Your Rights" workshop at Muslim Association of Lehigh Valley (MALV);
Led "Know Your Rights" workshop for the Indonesian Community of Greater Philadelphia/Masjid Al-Falah;
Participated in Interfaith Service Day with One American Movement, Islamic Cultural Center of Willow Grove, Congregation Kol Ami, and the New Life Presbyterian Church at Share Food Program;
Presentation on "American Muslim History" at Islamic Society of Schuykill County.
Presentation on "Fasting and Ramadan" at Lankenau Medical Center;
Speech at Islamic Cultural Center of Willow Grove on "The Meaning of Ramadan";
And many, many more.
As a testament to his erudition, Ahmet has also presented a number of khutbas, Friday afternoon sermons, at some of our region's most important mosques, including: Islamic Community Center of Lancaster; IQRA Institute; Lehigh University Muslim Student Association, Islamic Community Center of West Chester.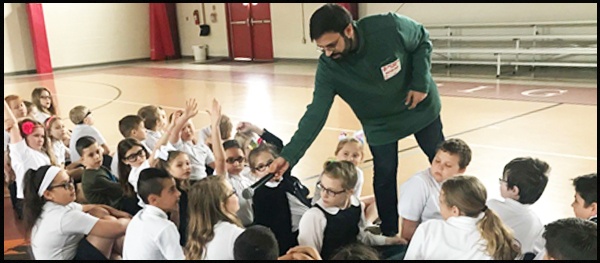 Finally, Ahmet has been involved with the Pennsylvania Department of Education in developing teacher training materials that will sensitive them to the particular issues faced by the region's many thousands of Muslim students.
Please be aware that all the programs, projects, and events described above are offered without fee by CAIR-Philadelphia to Muslim and interfaith communities in our region. It is only your continued generosity that allows us to do the work that we do.
Without Timothy and our Civil Rights Department, many of his current clients would be without legal presentation in this dangerous moment in the life of the American Muslim community.
Without Ahmet and Timothy facilitating dozens of "Know Your Rights" and "Anti-Bullying" workshops around Philadelphia, hundreds of impressionable young Muslims would be left bereft of these absolutely vital trainings in these perilous times.
And without Ahmet and Timothy (and Leena, our indefatigable office manager and the guardian of CAIR-Philadelphia's institutional memory) at my side, we simply could not continue to service the Muslim community in the myriad ways we currently do. Never do I lose sight of the fact that the four of us — Muslims, Christian, and Jew — have the privilege and honor to work daily in the defense of democracy, Muslim civil rights, and interfaith understanding and reconciliation. In these times, I could ask for no more.
Finally, we welcomed three bright college students — Iman Moosa from Penn State University, Pagona Kytzidis from Barnard College, and Graeme Adkins from Ohio State University — as our summer interns. We welcome them to our team over the summer.
Wishing you, your families, and friends a Ramadan Kareem and Eid Mubarak,

Jacob