Opening of Airport Exhibit
Last week, Katera Moore, CAIR-Philadelphia Executive Committee Member, and I had the honor to be invited guests at the official opening of an exhibit at the Philadelphia International Airport called "Civil Rights in Philadelphia" that includes a photograph of a CAIR-Philadelphia action.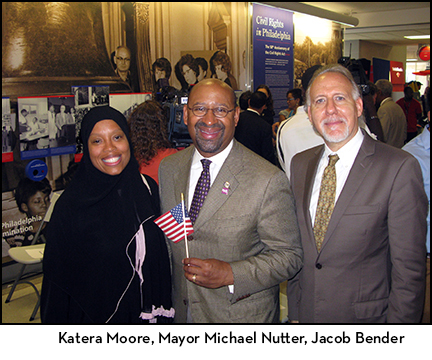 The opening of this exhibit, in the airport's Terminal AE, marks the 50th anniversary of the signing of the Civil Rights Bill of 1964 by President Lyndon Johnson, with Rev. Martin Luther King, Jr. in attendance at the White House Ceremony.
Mayor Nutter, in his remarks, spoke movingly about how this law changed the face of American society and lead directly to the election of African Americans to public office.
And I was thrilled as well when the Mayor specifically mentioned CAIR-Philadelphia and great work we do protecting the civil rights of Muslim Americans.
Violence Erupts Again in the Middle East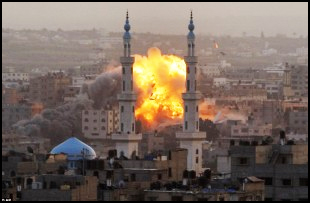 Once again, horrific violence has erupted in the Middle East between Israel and the Palestinian People. First, there was the abduction and murder of three Israeli teenagers, and the revenge kidnapping and burning to death of Palestinian teenager Mohamed Abu Khedeir, allegedly by a group of six extremist Jewish Israelis.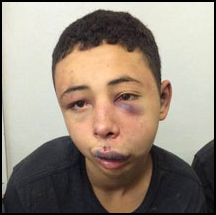 The next day, Tariq Khedeir, an American citizen from Florida, was brutally beaten by Israeli border police outside his family's home in East Jerusalem, with the video caught on cellphone going viral. The Tariq Family is represented in the US by CAIR Florida. To see an interview with Hassan Shibly of CAIR-Florida, please click the image below.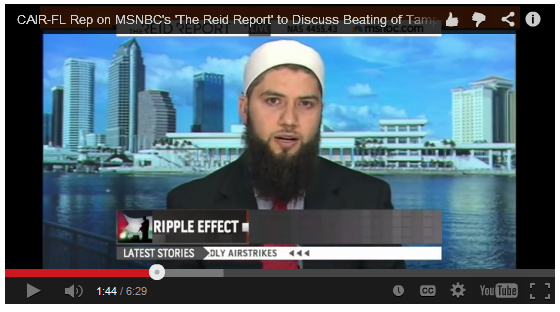 Read CAIR National's press release demanding that Israel send Tariq back to the US so he can receive proper medical attention.
Finally, today is the 4th day of yet another Israeli onslaught against the people of Gaza. I am both saddened and angered by this senseless outbreak of violence and hope and pray that an immediate truce can be arranged to stop the human suffering on all sides.