By Jacob Bender,
CAIR-Philadelphia Executive Director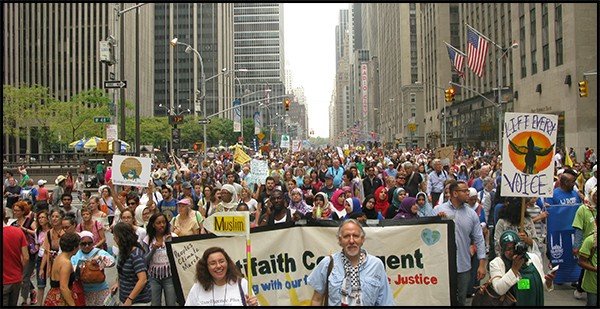 This past Sunday, Sept. 21, I was privileged to join over 400,000 of my fellow human beings in the largest demonstration in history to warn of the dangers of climate change to future life on earth. I marched with the Muslim contingent, composed of people from CAIR-Philly, CAIR-NY, ICNA, ISNA, Islamic Relief, Majlis Shura of NY, Muslim Consultative Network, Al-Khoei Foundation, Greenfaith, Muslims Giving Back, Muslim Boys Scouts, Arab American Association of NY, MSAs, and MAS.
Click here to see more photos of the March, especially the Muslim contingent.
Dozens of religious groups met on West 58th Street before the March for an inspiring interfaith service, where one of the speakers was Imam Zaid Shakir, the keynote speaker at CAIR-Philly's 2014 Banquet. Watch Imam Zaid's speech: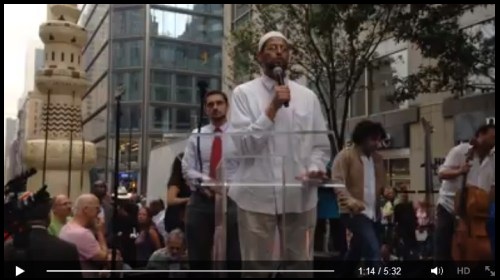 See an amazing aerial image sequence of the crowd.
For more information about Islam's relationship to the climate crisis, see these websites:
http://greenfaith.org/religious-teachings/islamic-statements-on-the-environment
http://www.greenmuslims.org/greenscripture/
http://fore.research.yale.edu/climate-change/statements-from-world-religions/islam/