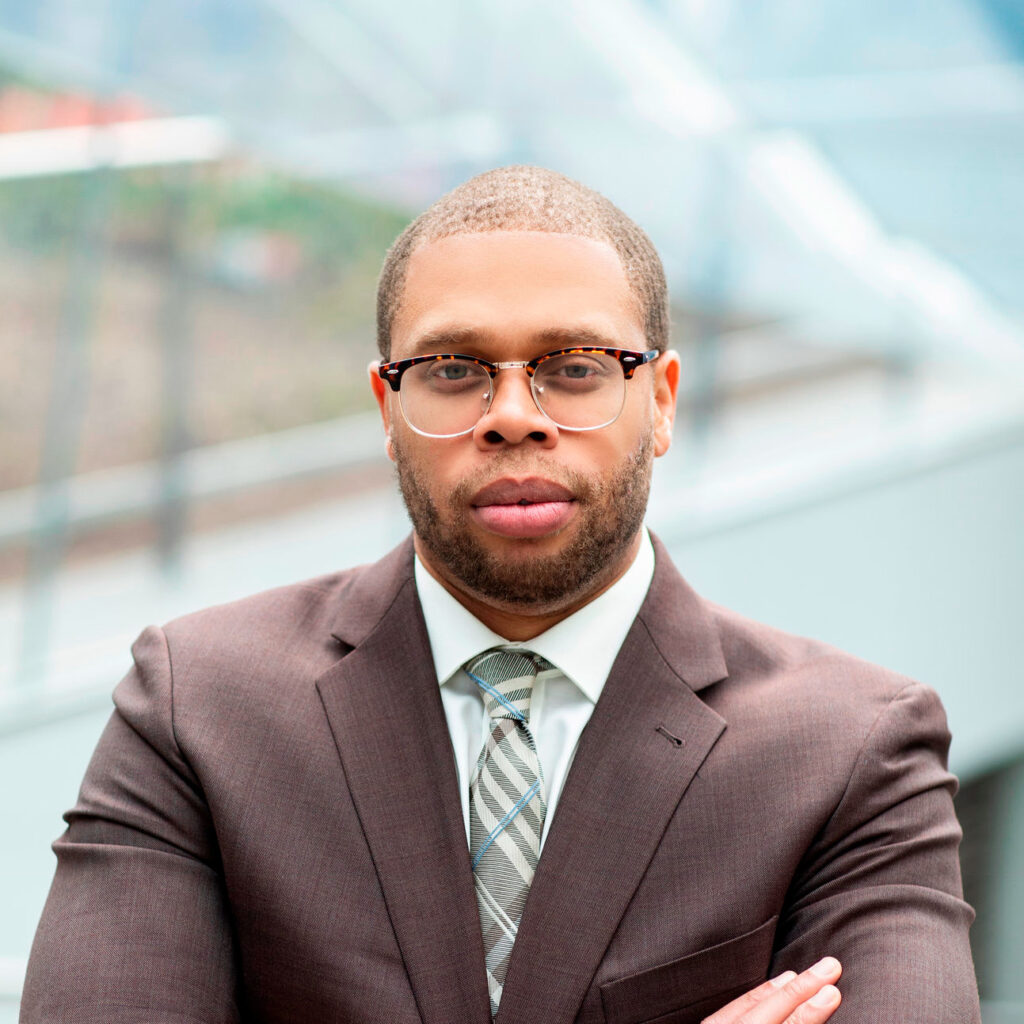 Civil Rights Attorney, CAIR-Philadelphia
Prior to joining CAIR, Timothy's legal practice primarily focused on medical malpractice, personal injury, family law, entertainment law, and corporate liability. To that end, Timothy has successfully represented or participated in the representation of dozens of individuals and organizations, including:
A health-care based nonprofit that provides in-home, skilled nursing to the elderly and disabled,
Nurses and attorneys accused of malpractice,
Multiple individuals diagnosed with terminal cancer,
National recording artists, and
The executive producer of the soundtrack for a major motion picture.
Timothy's scholarly work examines and interrogates contemporary issues of racial identity in America, in addition to the intersection of racial classification and the law within the American context. He currently lectures in the Department of Africology and African American Studies at Temple University, and has previously taught at other schools in the Delaware Valley area including, Philadelphia University, Lincoln University, and Widener University. Concurrently, Timothy has presented at conferences, symposiums, in addition to offering public lectures at esteemed institutions nationally and internationally, including: Magdalen College of Oxford University, Villanova University, University of California, Northridge, et al. In these instances, he has advocated for the civil rights and liberties of marginalized citizens, and has often spoken out against xenophobia and bigotry that uniquely targets Muslims.
Timothy blogs for The Huffington Post, where he has written extensively on topics such as the epidemic of extrajudicial killings of unarmed people of color throughout the United States, while offering context as to how it exists within a broader history of state-sanctioned violence against individuals and communities of color. Timothy's work as an attorney and scholar has allowed him to contribute to various media outlets, such as the BBC Radio 4, The Philadelphia Inquirer, NPR, The Philadelphia Inquirer, NPR, The International Business Times, 900 WURD AM, et al.
Upon starting in the office, Timothy said, "This a remarkable time in American history. The election of Donald J. Trump has posed pernicious challenges to adherents of the Islamic faith, and further emboldened those who revel in bigotry and xenophobia. In the first six months of the Trump administration, the nation has experienced spikes in targeted harassment and discrimination against Muslims, and witnessed a precipitous decline in civility. I am honored to be bringing my legal and civil rights experience, and my scholarly and organizing skills to the Muslim community."
Timothy is available to speak at "Know Your Rights" workshops for both adults and students at your mosque or neighborhood school. Contact him at twelbeck@cair.com or 267-515-6710.