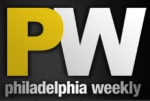 by Randy LoBasso
Philadelphia Weekly
On Tuesday, the 10th Circuit Court of Appeals declared an Oklahoma ban on Sharia Law—overwhelmingly made part of the state Constitution through a 2010 ballot measure—unconstitutional. In their 37-page decision, the Denver-based three-judge panel called the measure discriminatory and agreed it violated the First Amendment's Establishment Clause.
This is the highest court to date that's struck down an anti-Sharia Law law. There's no word yet on whether Oklahoma will appeal that ruling to the Supreme Court, though it begs the question: What affect, if any, will this have on House Bill 2029, Pennsylvania's similar House legislation banning all foreign law?
"The Oklahoma decision is the strongest indication that we, too, would win in a court of law," says Moein Khawaja, Executive Director of the Philadelphia Chapter of the Council of American-Islamic Relations. "The sponsors of House Bill 2029 should ponder whether or not it's worth engaging in a time-consuming lawsuit."
The Oklahoma law mentioned 'Sharia' specifically. The Pennsylvania law, on the other hand, only mentions 'foreign law.' Though critics say there are implications HB 2029 would be a "back-door ban" to discriminate against the state's Muslim population.
In a memo put out by the bill's sponsor, Rep. RoseMarie Swanger (which she has since denounced), 'Sharia Law' is mentioned numerous times in the context of banning all foreign law. There is no mention of specific religious law in the legislation's official language.
"What we have in Pennsylvania is version 2.0.," says Khawaja, "which is an attempt to refine it a little bit. It doesn't mention Sharia or Islam or our faith. But that doesn't matter because we have a lot of evidence of the legislative intent…from the numerous public statements given by Rep. Swanger. And there was that very first memo that came out in June. The principle author of the bill is still David Yerushalmi. That hasn't changed. The same guy is writing the law in all these states."
In the aforementioned memo, Swanger, or someone else, writes phrases like, "America has unique laws of liberty which do not exist in foreign legal systems, particularly Sharia Law." And: "We are a nation of laws. Unfortunately, increasingly, foreign laws and legal doctrines—including and especially Sharia Law—are finding their way into U.S. court cases." Also: "The embrace of foreign legal systems such as Sharia Law, which was inherently hostile to our constitutional liberties, is a violation of the principles on which our nation was founded."
The 10th Circuit is not known for having particularly progressive viewpoints. It includes a Bush, Carter and Obama appointee. As Think Progress notes, page 32 of the judges' decision says, "they did not know of even a single instance where an Oklahoma court had applied Sharia law or used the legal precepts of other nations or cultures, let alone that such applications or uses had resulted in concrete problems in Oklahoma." It is also mentioned there is a "lack of evidence of any concrete problem."
"All the factors that helped the Oklahoma lawsuit are still there in favor for us," says Khawaja. "They think you can take out certain words and make it legal, but that's not how the law works."