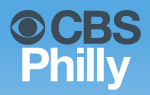 by Chelsea Karnash
CBS Philly
There's a new leader of the Philadelphia chapter of the country's largest Muslim advocacy group, and he's Jewish.
Jacob Bender, a documentary filmmaker and writer, has been appointed Executive Director of the Philadelphia chapter of the Council on American-Islamic Relations, or CAIR.
Bender, who introduces himself via a lengthy letter on the CAIR Philadelphia site, cites his extensive background in "Muslim-West relations," including writing op-eds for magazines and newspapers and giving speeches at mosques, conferences and universities around the world.
Additionally, Bender produced a documentary film in the aftermath of 9/11 called "Out of Cordoba," which explores the "multifaith culture" and influence of Muslim and Arab thinkers on western civilization.
While Bender says his values are perfectly aligned with "CAIR's long-standing commitment to pluralism and promoting greater interfaith understanding…a symbol of Islam's intrinsic tradition of mutual respect," not everyone is thrilled about a Jewish man heading a Muslim organization.
The Clarion Project, a nonprofit that bills itself as an organization "dedicated to exposing the dangers of Islamic extremism while providing a platform for the voices of moderation and promoting grassroots activism," says CAIR "has brought its interfaith offensive to a new height by having Jewish filmmaker Jacob Bender lead its Philadelphia chapter."
Meanwhile, the national director of the Anti-Defamation League (ADL), Abraham Foxman, took a more diplomatic route, telling The Global Jewish News Source that, "The fact that he is Jewish does not indicate, necessarily, a change of attitude and activity at CAIR. Unfortunately, there are Jews who are anti-Jewish and anti-Israel. But we will wait and see."
But CAIR spokesman Ibrahim Hooper dismissed concerns.
"If anyone judges us on the work we do and not on anti-Muslim stereotypes, they would see that we defend the civil liberties of all Americans," he told Religion News Service. "Diversity of experience and perspective is healthy for any organization."
CAIR as an organization is not without controversy. In 2007, federal prosecutors filed a case against Muslim charity the Holy Land Foundation for allegedly funneling money to terrorist organization Hamas. CAIR, along with more than 200 other groups, was listed as an unindicted co-conspirator.