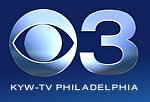 by Ben Simmoneau
CBS 3, September 7, 2010
As the ninth anniversary of the September 11 attacks approaches this weekend, some of the quarter-million Muslims in the Delaware Valley are concerned about a growing violent backlash directed at their religion.
This has, after all, been the summer of vitriolic debate over an Islamic center proposed near Ground Zero. A Muslim New York City taxi driver was also knifed this summer and now a small church in Florida plans to burn a pile of Korans, the Islamic holy book, this Saturday, September 11.
That proposed burning is drawing a warning from General David Petraeus, the top American commander in Afghanistan, who says it is already inflaming tensions there and will make U.S. troops less safe.
In West Philadelphia, worshippers at the Jamia Mosque at 43rd and Walnut have been greeted by protestors on at least three separate occasions in the past month. Worshippers say on one occasion, the protestors tried to block the mosque's door.
"They said that Islam is a false religion, and it really disturbed a lot of the people that were inside," said Rugiatu Conteh, with the Philadelphia office of the Council on American-Islamic Relations or CAIR. She was at the mosque during one of the incidents. "If they knew how much we had in common, they wouldn't do acts like that."
Nationwide, CAIR is launching a series of public service announcements designed to highlight the bonds and similarities between American Muslims and other religions. One features a New York City firefighter who responded to the World Trade Center and is a Muslim. Another features pastors of various faiths.
"We were all a part of 9/11. I have family in New York, and we were scared," said Conteh.
Conteh says for the most part, anti-Islamic incidents in Philadelphia are rare, but her agency has seen an increase in incidents since last December's failed Christmas Day airline bombing. Most of the incidents occur in workplaces or schools she says.
"A lot of times the kids do talk about bullying in schools," Conteh said. "Like their peers may call them 'terrorist.'"