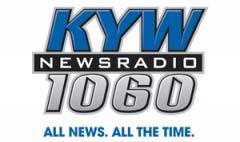 by Pat Loeb
KYW Radio
Ryan Houldin of the Council on American-Islamic Relations finds it ironic that the new order comes on the anniversary of the reviled Dred Scott decision that denied citizenship to African-Americans.
"It's very unfortunate that 160 years later we haven't really learned any lessons, and we're just targeting another group of people at this point in time," Houldin said.
Houldin says the new order is scaled back, quite a bit, from the first one. A victory, he says, both for the lawyers who sued and the citizens who protested.
Nonetheless, he doesn't think it will pass constitutional muster.
"This is still a Muslim ban. I mean, there's no other way to interpret that," Houldin said.
Houldin and attorneys who raced into court after the first travel ban have a little breathing room to decide how to respond, since the order doesn't take effect until next Thursday. Continue reading…