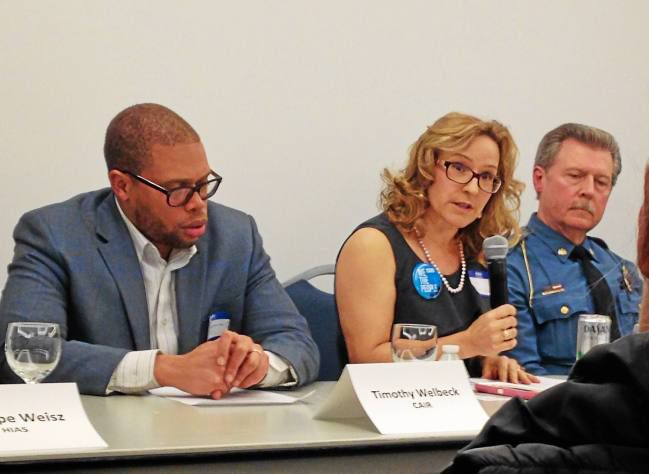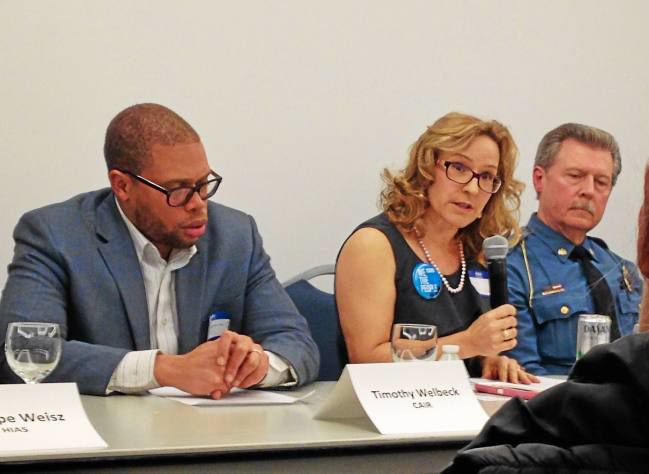 Telford Borough Police Chief Randy Floyd has lived in the local area his whole life.
"I've seen this area change dramatically," he said during an immigration panel discussion co-sponsored by Indivisible HOPE and ACLU People Power Lansdale, held Feb. 8 at Peter Becker Community.
…
Timothy Welbeck, a civil rights attorney for the Philadelphia chapter of CAIR, the Council on American Islamic Relations, spoke about the impact of current policies on American Muslim communities.
"I can almost without even watching my television know when the president says something inflammatory because I'll get a significant wave of calls within a couple days," he said.
The Muslim travel ban, he said, is "codified bigotry."
"If you are not white, then there's this presumption then that you are not American," Welbeck said. "So then there's this idea that you must prove that you're American, prove that you are legitimately here, and if you cannot, then you're subject to harassment, you're subject to additional checks and things of that nature."
White supremacists have been emboldened by President Donald Trump's rhetoric and there is increased hostility, he said.
"We're grateful for chiefs like Chief Floyd and his colleagues who are showing a level of empathy and compassion and preserving the peace, but some of their colleagues are not doing that," Welbeck said.