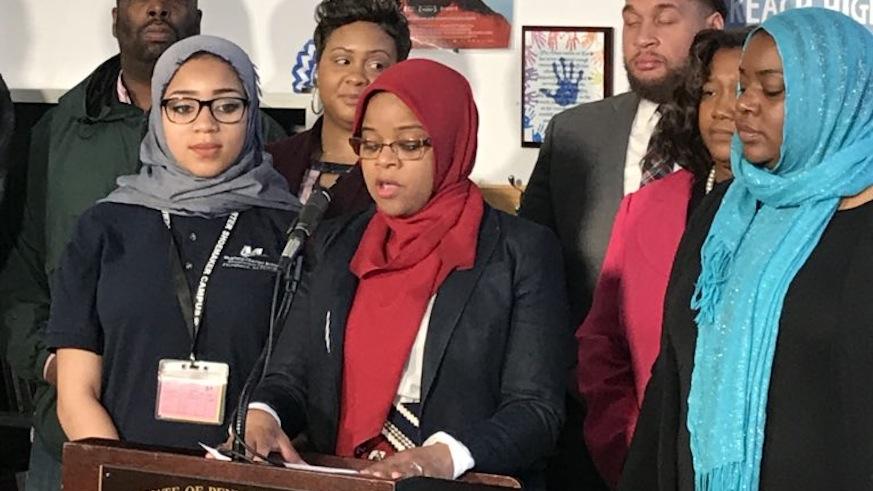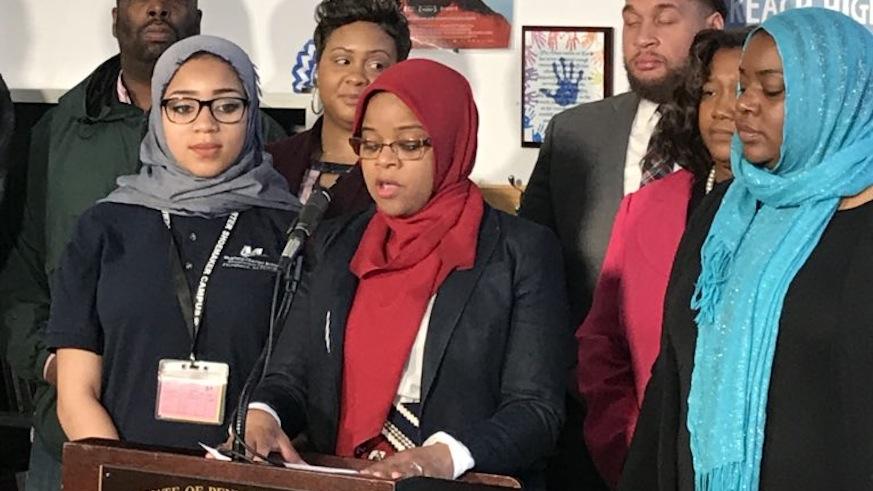 by Sam Newhouse
METRO
"It's my understanding that Ms. Thompson-King was able to compete in at least 24 games regionally and nationally prior to this game, and never once was she asked to remove her hijab," said Timothy Welbeck, a civil rights attorney with the Philadelphia branch of the Council on American-Islamic Relations (CAIR). "In this particular instance, she was. I don't know why this enforcement was so sudden and so stark, but we know it happened, it was public, humiliating and discriminatory."
Local politicians say requiring students to obtain a waiver to wear religious items like hijabs is unconstitutional.
Local teen pushes for change after hijab controversy


by Alicia Vitarelli
6abc.com
On Friday a civil rights lawyer from CAIR — the Council on American Islamic Relations — and the school's principal started the movement to reverse this policy, calling it prejudiced and unconstitutional.
"For her to wear her hijab and have to sign a waiver to do so is discriminatory and inherently targeting her and other students and PIAA should amend policy or do away with it altogether," said Philadelphia Civil Rights Attorney Timothy Welbeck.