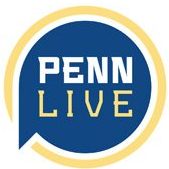 By Ivey DeJesus
PennLive.com
Often hate crimes are not reported because victims, particularly those who live in more rural communities, refrain from reporting the crimes to police.
Timothy Welbeck, a civil rights attorney for the Philadelphia chapter of the Council on American-Islamic Relations, said victims are sometimes afraid to come forward. Some might have questionable immigration status; others have had unfavorable encounters with law enforcement or fear retaliation if they were to speak out.
"Many are fearful of coming forward," Welbeck said. "Even with the increased reports we receive, I would argue it's only a fraction of what is happening across the state and country."
In the wake of the anti-Muslim sentiment that welled up nationwide with the election of President Trump, hate crimes against Muslims soared.
Welbeck said the majority of hate crime victims who contact his office do so at a breaking point after years of being victimized.
"They contact us when they are at their wits end and at the point when harassment has become unbearable," Welbeck said.
His office is monitoring an incident that happened in November involving a Northumberland County Muslim woman who was targeted by a man as she waited outside a store. The woman told police the man said "all terrorists should be shot" and pretended to shoot an automatic weapon. No update on the case has been reported.