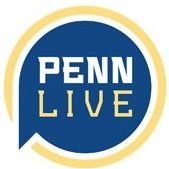 by Wallace McKelvey
PennLive.com
Jacob Bender, a religious scholar and documentary filmmaker who became the first non-Muslim executive director of a Council on American-Islamic Relations chapter, said the Muslim-American experience echoes that of his own Jewish ancestors.
The Trump administration's immigration ban, which targets predominantly Muslim nations, calls to mind America's policy of turning away Jewish immigrants fleeing the Nazi Germany in the lead up to World War II. Bender, who leads CAIR Philadelphia, said hostility toward and mistrust of Muslim immigrants puts a great deal of pressure on the Muslim-American community.
"Some people in the community feel that when an act of violence is committed by someone in the community—even someone with a tangential connection—that there is a need to separate the community from the voices of extremism," he said.
The impulse to denounce the actions of extremists does have grounding the Quran, the central religious text of Islam.
The Muslim community, however, is not a monolith.
As with any religious group, Bender said Muslim-Americans are comprised of different ethnic and national subsets who respond differently to external pressures and whose beliefs may overlap or diverge on specific theological questions.