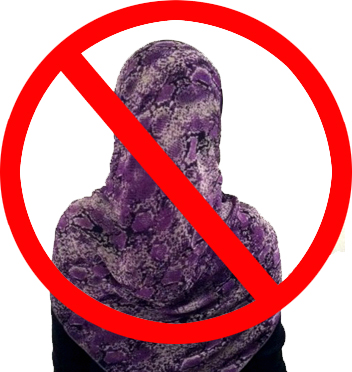 CAIR-Philadelphia and its Staff Attorney Ryan Tack-Hooper now represent two Muslim women who were forced to remove their hijabs for photographs at different state agencies. We are working with both women to gain legal relief, not only for these individuals, but also to ensure that there are written policies across state agencies ensuring appropriate religious accommodation.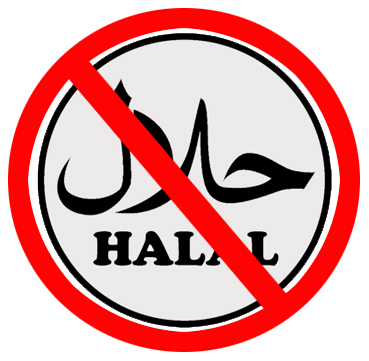 CAIR-Philadelphia is also protecting the constitutional guarantee of the free exercise of religion by representing a prisoner in a county facility who is being improperly denied halal meals, in a clear violation of his constitutionally protected rights.
On the local level, we submitted testimony to the Philadelphia City Council on the subject of ICE (Immigration and Customs Enforcement) detainers — requests by the federal immigration police that local authorities detain someone without a warrant and without charges until the person can be investigated for possible immigration violations. We believe the practice is illegal and unwise, and part of larger abuses of the immigration system that frequently and disproportionately impact Muslims living in the United States. Fortunately, in response to the efforts of a coalition of groups including CAIR, Mayor Nutter of Philadelphia has agreed to radically limit Philadelphia's participation in ICE detainers.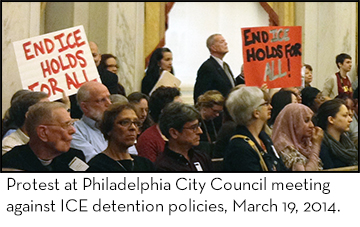 Finally, we continue to hear from individuals who have been contacted by the FBI for interviews. Because of the FBI's recent history of pursuing even minor or trivial false statements, along with other highly aggressive practices focused on Muslim-Americans, it is very risky to speak to the FBI even if you have done nothing wrong. We strongly encourage anyone contacted by the FBI to call the CAIR office immediately.