(PHILADELPHIA, PA, 11/3/2023) – The Philadelphia chapter of the Council on American-Islamic Relations (CAIR-Philadelphia) today condemned the targeting of Khair Community Center in Montgomery County with a hate message written on the mosque's main entrance door. The hate message left by the suspect or suspects was discovered early Friday morning.
MEDIA ADVISORY: A press conference will be held in front of the mosque.
WHEN: Saturday, Nov 4, 2023, at 1:15 pm (guests welcome)
WHERE: Khair Community Center 1079 Egypt Rd, Phoenixville, PA 19460
CONTACT: CAIR-Philadelphia Executive Director Ahmet Tekelioglu, 617-401-5397 (mobile); atekelioglu@cair.com
Mosque administrators immediately reported the incident to Upper Providence Police. The police department responded promptly and filed a report. The vandals wrote the word "Terrorist" on the door of the mosque. (Photos and video below.)
CAIR-Philadelphia is calling for stepped-up security and police protection at Khair Center.
Dr. Ahmet Tekelioglu, CAIR-Philadelphia Executive Director, said: "In today's hateful, dehumanizing rhetoric against Muslims, the kind of vile attacks and speech we have seen directed against Khair Community have become all too common. Our office has received an unprecedented number of civil rights complaints in the last two weeks."
Tekelioglu continued, "We call on civic and political leaders, interfaith allies to attend today's Friday prayers at the Khair Community Center at 1:15pm to stand in solidarity with MontCo Muslims."
He urged the local Muslim community and Islamic institutions to take extra security precautions by using advice offered in CAIR's booklet, "Best Practices for Mosque and Community Safety."
CAIR-Philadelphia tracked over 15 anti-mosque incidents in Pennsylvania in the last 8 years; many of them happening in the aftermath of deadly New Zealand attacks. These include vandalization of United Muslim Islamic Center in October 2023 and Masjidullah Center for Human Excellence in February 2023 as well as the 2019 vandalization of Norristown Islamic Society, and the 2017 arson attempt targeting Upper Darby Islamic Center Masjid Al Madinah.
Bilal Baqai, President of Khair Community Center said, "Our mosque has always enjoyed the diversity of Montgomery County. And we have excellent relationships in the civic government and interfaith communities, many of whom attended our opening ceremony earlier this year. The hate speech that we have been subjected to comes as a shock. We are confident that our allies within the community, from our brothers and sisters in humanity, will overcome this incident together. It is more important now than ever before to stand in solidarity with each other, stand against Islamophobia and other forms of hate, and stand against the dehumanization of Muslims."
Video and Photos Below: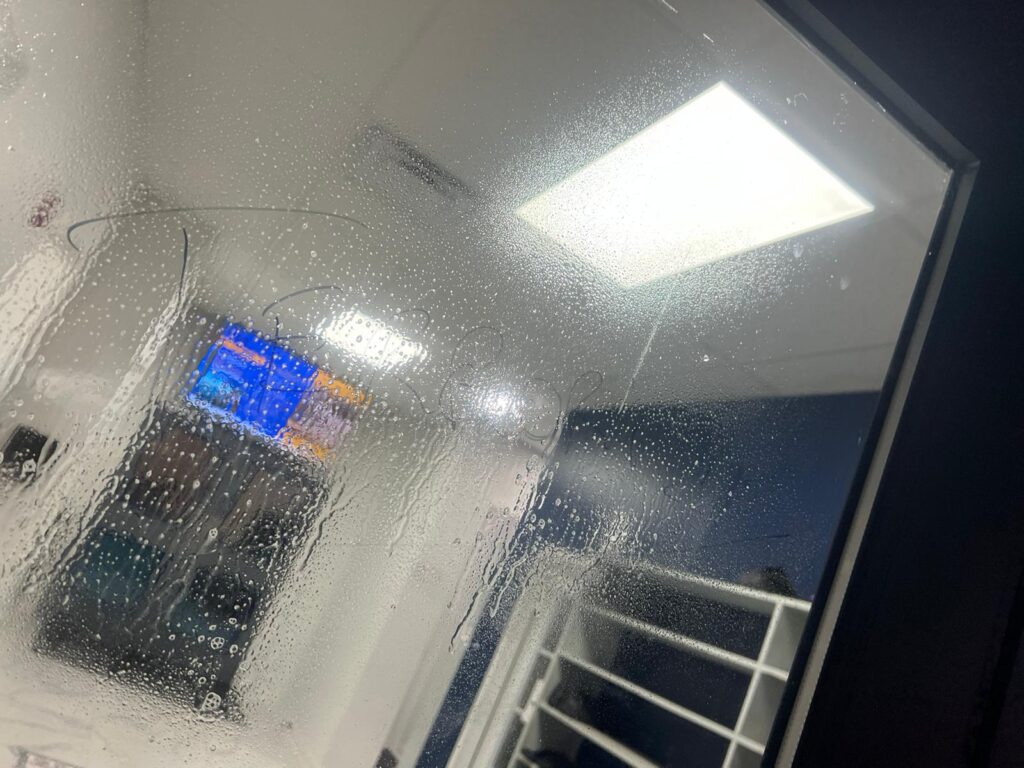 CAIR is America's largest Muslim civil liberties and advocacy organization. Its mission is to enhance understanding of Islam, protect civil rights, promote justice, and empower American Muslims.
La misión de CAIR es proteger las libertades civiles, mejorar la comprensión del Islam, promover la justicia, y empoderar a los musulmanes en los Estados Unidos.
– END –
CONTACT: CAIR-Philadelphia Executive Director Ahmet Tekelioglu, 617-401-5397 (mobile); atekelioglu@cair.com