CAIR-Philadelphia Condemns KKK Leaflet Campaign in Pennsylvania and Maryland – Calls for Broad Coalition to Oppose Hate Groups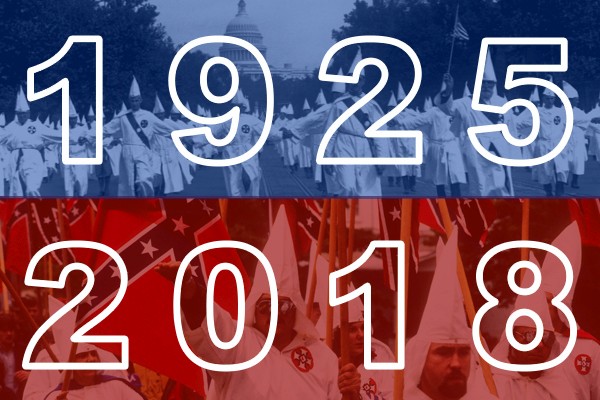 (PHILADELPHIA, PA, 8/15/18) — The Philadelphia chapter of the Council on American-Islamic Relations (CAIR) today condemned the Ku Klux Klan, a white supremacist organization, and its leafleting of moviegoers attending screenings of "BlacKkKlansman," director Spike Lee's new feature film. The offending leaflets, rife with crude anti-Semitic anti-Black, sexist, and anti-immigrant stereotypes, were left on cars in the parking lots of movie theaters in York, PA, and in several locations in Maryland.
The KKK leaflet follows below: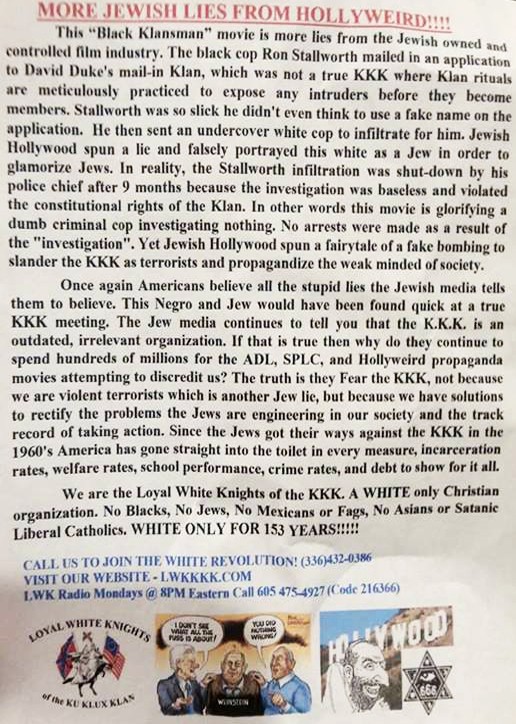 Said Jacob Bender, Executive Director of CAIR-Philadelphia: "The appearance of these bigoted leaflets should be seen in the context of the reign of hate unleashed upon this country by the current occupant of the White House. We call upon all people of conscience to unite against the emboldened purveyors of prejudice now rising across the nation."
CAIR-Philadelphia also believes this is a unique opportunity for American Muslims and American Jews to work together against a common enemy, drawing from the common traditions of social justice implicit in both Islam and Judaism. We are heartened to hear that efforts are underway in our region by interfaith leaders, including Rabiya Khan, CAIR-Philadelphia Advisory Board Member, to respond collectively to the Klan.
CAIR is America's largest Muslim civil liberties and advocacy organization. Its mission is to enhance understanding of Islam, protect civil rights, promote justice, and empower American Muslims.
– END –
CONTACT: CAIR-Philadelphia Executive Director Jacob Bender, 267-515-6710 (office), jbender@cair.com