An Ongoing Series on Everything American Muslim and Politics
CAIR-Philadelphia and the Muslim Student Association at University of Delaware are pleased to invite everyone to our first quarterly meeting with Representative Madinah Wilson-Anton, an inspiring young activist who became the first Muslim elected official in Delaware, on April 6 at 8 PM on Zoom. Rep. Wilson-Anton's historic election in the November 2020 elections inspired many young activists and women of color across the nation. We are looking forward to this series of conversations with her!
The ongoing conversations with Rep. Madinah Wilson-Anton, a Delaware native and alumna of UD and the UD MSA, are rooted in CAIR-Philadelphia and UD MSA's interest to bring greater number of Muslim-Americans in touch with civic processes. The meetings will provide an opportunity for community feedback, exchange of ideas, and allow for greater insights into relevant and applicable legislation that impacts the American Muslim community in Delaware and beyond.
---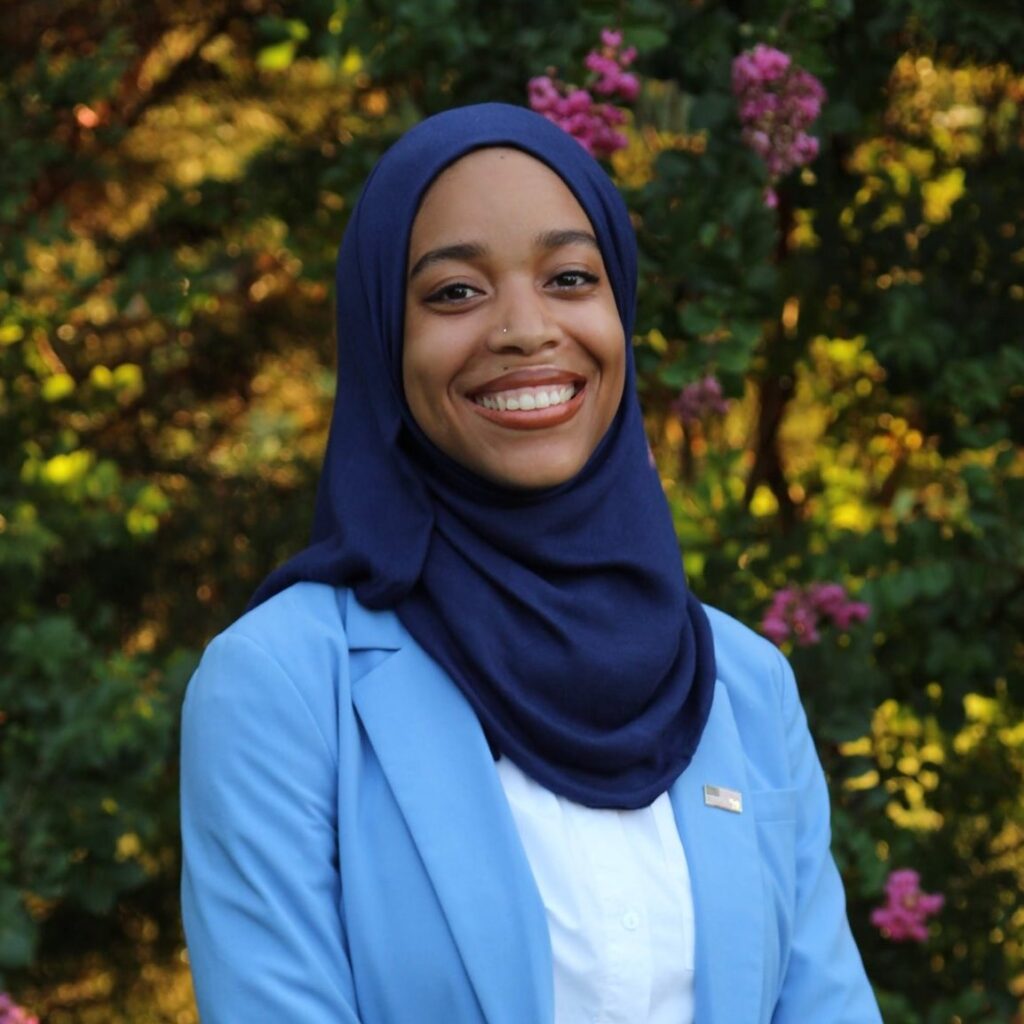 Rep. Wilson-Anton grew up in the 26th district, where she lives with her husband, mother, and sisters. She attended Gauger-Cobbs Middle School and graduated from the Charter School of Wilmington. She is an alumna of the University of Delaware and holds a bachelor's degree in International Relations and Asian Studies. She has formally studied Arabic, Chinese, French, and Spanish.
While at the University of Delaware, Rep. Wilson-Anton was actively involved in several campus organizations where she held leadership positions, including the Muslim Student Association, Students for Justice in Palestine, and her sorority Latinas Promoviendo Comunidad/Lambda Pi Chi Sorority, Inc.
She worked for two years as a legislative fellow in the state legislature, and an additional year as a legislative aide for the 26th and 27th districts. In these capacities, she researched legislation, staffed committee meetings, and communicated with residents and helped them with a variety of issues. This experience gave her first-hand exposure to the issues and concerns of her fellow community members.
As a state representative, Rep. Wilson-Anton is fighting for social, economic, and racial justice for all Delawareans.