Video Below:
October 23rd, 2020
---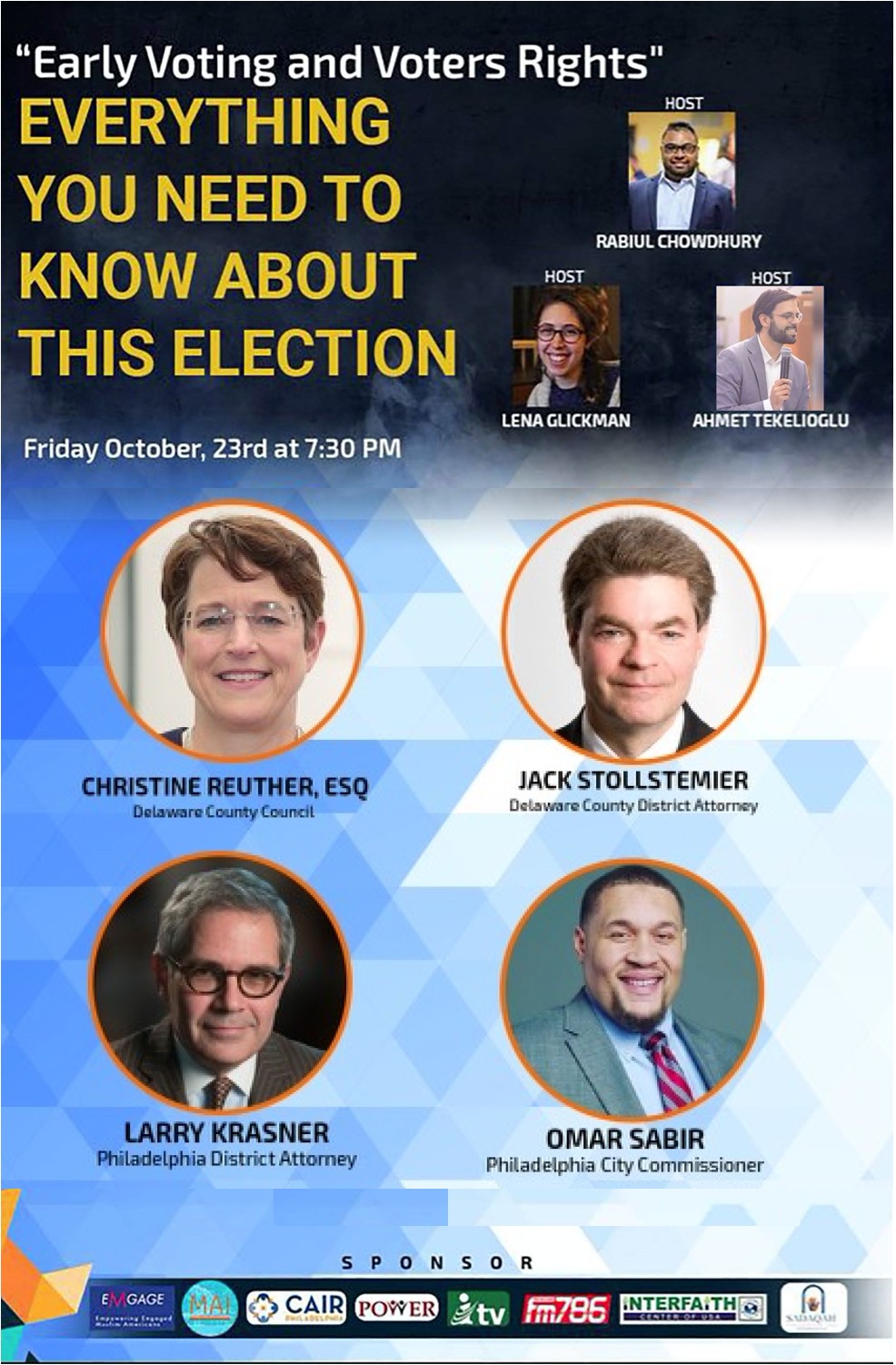 Early Voting and Voters' Rights:
Everything You Need To Know About This Election
Passcode: 573621
iPhone one-tap :+16468769923,,89720118607#
Phone: +1 646 876 9923
Speakers include Philadelphia District Attorney Larry Krasner, Philadelphia City Commissioner Omar Sabir, Delaware County Councilmember Christine Reuther, and Delaware County District Attorney Jack Stollsteimer among others.
DelCo Resident and Muslim Aid Initiative leader Rabiul Chowdhury will chair the session, co-hosted by Lena Glickman from POWER and Ahmet Tekelioglu from CAIR-Philadelphia. Additional guests will be featured during the program.
Co-sponsors of the program include: CAIR-Philadelphia, POWER, MAI, Emgage, ITV, Fm786.