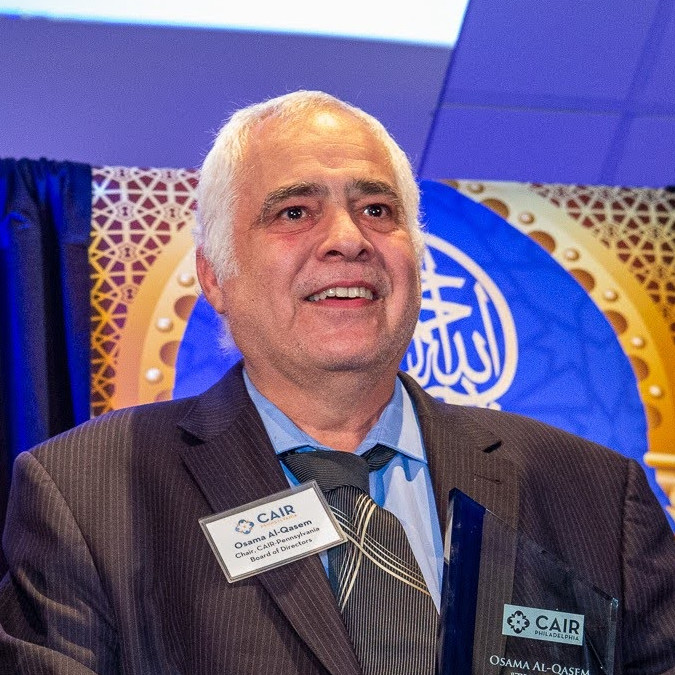 Chair, CAIR-PA Board of Directors
Vice President and Fundraising Co-Chair, CAIR-Philadelphia Executive Committee
Osama is a tri-lingual Arab American of Palestinian descent. He was born in North Africa and was educated in England. He graduated with a degree in Economics from the University of Nottingham and took post-graduate studies in marketing.
Osama worked in the Middle-East for five years preparing feasibility studies for investment projects. Since 1995 he has been the Marketing Manager for a growing manufacturing firm located in Pennsylvania.
Osama has traveled extensively world-wide including North Africa, Middle-East, Europe and Asia. He is married and has two sons.