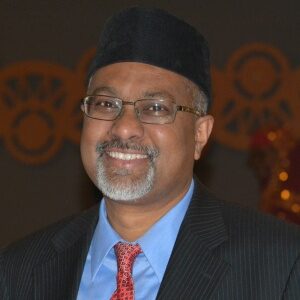 Advisor to CAIR-PA Board of Directors
Member and Fundraising Co-Chair, CAIR-Philadelphia Executive Committee
In addition to his service at CAIR-Philadelphia, Iftekhar has served as a member of the Board of Directors of the ACLU-PA and on the advisory committee of the American Friends Service Committee, Middle East Peace Building Unit. He also serves as a member of the Board of Trustees of Amana Foundation, a local youth-inspired charitable foundation that administers a Zakah Fund and annually organizes the Philadelphia Day of Dignity with Islamic Relief USA.
He is engaged in local interfaith educational initiatives with a focus on 'Islam and the Middle East' and 'US Foreign Policy and the Muslim World'. On behalf of CAIR-Pennsylvania, he has developed a 10-part course titled 'Understanding Islam and Muslims through History and Jurisprudence' and has taught it at churches, synagogues, mosques and local county night schools. He has presented this course at over 40 different venues over the past 15 years.
Iftekhar serves as Friday prayer imam at suburban mosques in the Delaware Valley. He has started and volunteered for PA and TX Muslim community organizations at the board level and executive committee level. He has also worked with national Muslim organizations as consultant for local work and representation and has represented local Muslim organizations at the national level.
Iftekhar was born in Bangladesh, has lived in the Middle East and Europe and studied in Texas obtaining a Bachelors and a Masters at Texas A&M University and worked toward a PhD at Penn State University. He has worked as a consultant in the Financial, Healthcare and Pharmaceutical industries, traveling in Asia Pacific and Europe on corporate business re-organization initiatives. Currently he runs Montessori Schools in the Philadelphia suburbs.
Iftekhar is married to Bushra Kourani for the past 25 years and has three children Yousef, Omar and Huda.