Mission and Vision
CAIR's vision is to be a leading advocate for justice and mutual understanding.
CAIR's mission is to enhance understanding of Islam, encourage dialogue, protect civil liberties, empower American Muslims, and build coalitions that promote justice and mutual understanding.
About CAIR
The Council on American-Islamic Relations Pennsylvania (CAIR PA) is a nonprofit, grassroots civil rights and advocacy group. CAIR is America's largest Islamic civil liberties group, with regional offices nationwide and in Canada. The national headquarters is located on Capitol Hill in Washington D.C.
Since its establishment in 1994, CAIR has worked to promote a positive image of Islam and Muslims in America. Through media relations, lobbying, education and advocacy, CAIR puts forth an Islamic perspective to ensure the Muslim voice is represented. In offering this perspective, CAIR seeks to empower the American Muslim community and encourage their participation in political and social activism.
—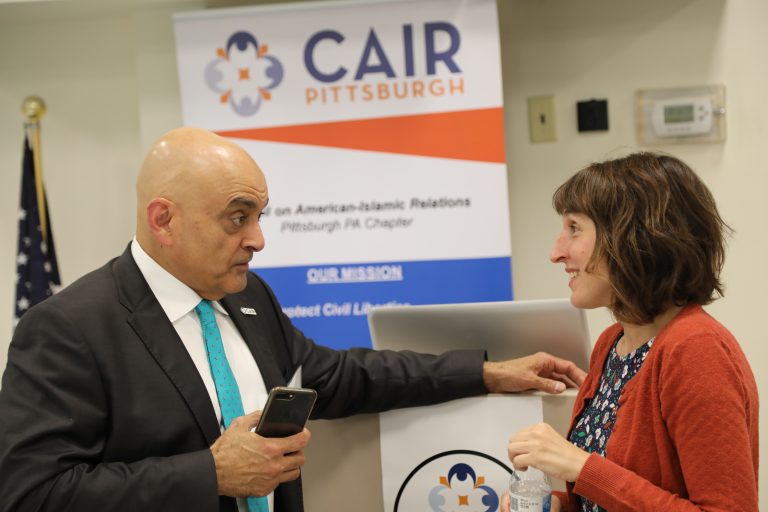 CAIR-PA Pittsburgh Staff
Christine Mohamed, Executive Director
Volunteers
CAIR-PA Board of Directors
CAIR-PA Pittsburgh Executive Committee
Safdar Khwaja, President
Ishfaq Ahmad, Treasurer
Azmat Qayyum, MD, Secretary
Noor Un Nahar, Member
Ezz-Eldin Moukamal, MD, Member
Burhan Mahmood, MD, Member
Ali Abdullah, Member
No Board member or Executive Committee member is compensated for their volunteer time for CAIR-PA. All Board members and Executive Committee members are donors to CAIR-PA.Only staff members are compensated