Assalam alaikom,
On behalf of the entire CAIR Pittsburgh family, I write to express strong support for, solidarity with and commitment to our African-American brothers and sisters, especially to families who have lost loved ones to police violence.
As a Muslim civil rights organization dedicated to harnessing our values in service to our society, CAIR recognizes that justice for all people in America cannot come to fruition without achieving justice for Black Americans. 
To that end, CAIR condemns all forms of anti-Black violence, whether the culprits are police officers like Derek Chauvin in Minnesota or civilians like Gregory and Travis McMichael in Georgia. We also unequivocally condemn all other manifestations of anti-Black racism, whether seen in our government, our society, or even our own families and communities.
However, we must do more than condemn. We must take concrete action. 
That's why we at CAIR are establishing a special task force to help support, advance and amplify the policy reforms sought by Black American leaders and organizations.
As for what you and the broader community can do to help, we first urge mosques and Muslim organizations to learn more about anti-racism initiatives by partnering and training with organizations like the Muslim Anti-Racism Collaborative. 
We also urge everyone to join and watch the 

, "Finding the Prophetic Voice in Times of Crisis," which is scheduled for tonight at 9:30 p.m. ET.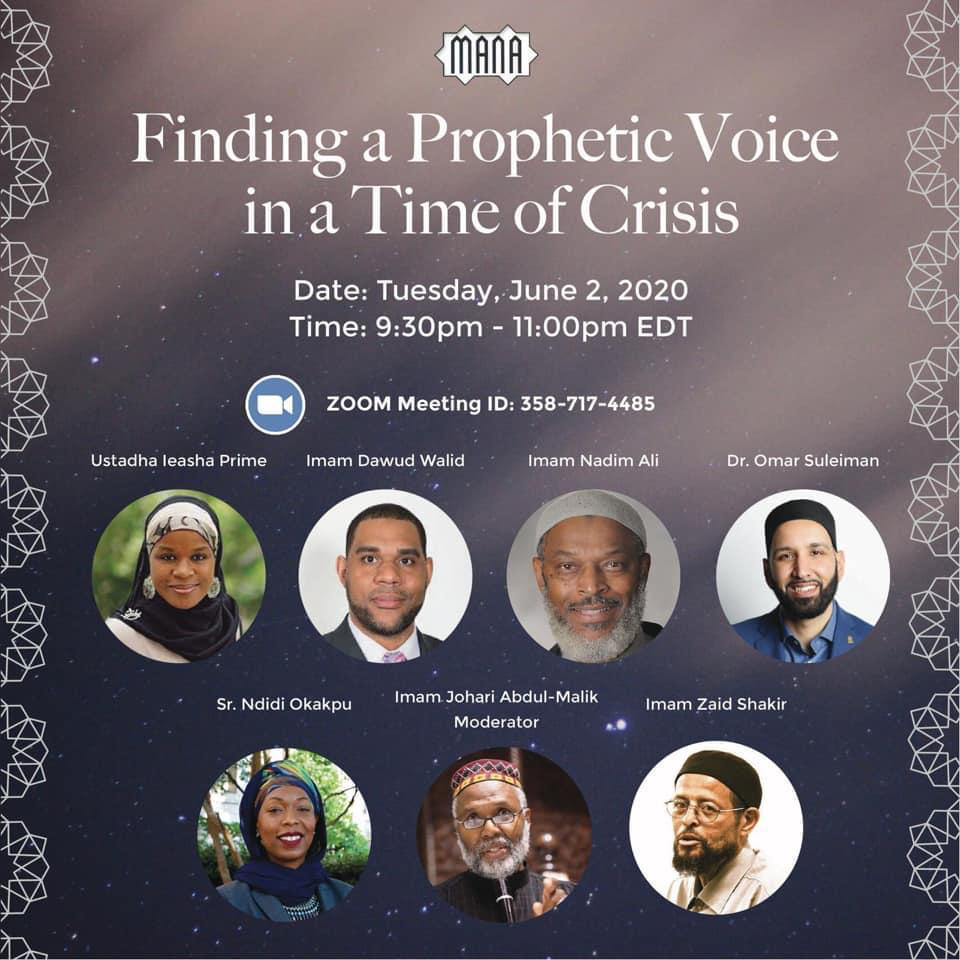 We further uplift the following demands that we have heard from our Black Muslim leaders:
Public Statement: 

Muslim organizations, mosques and community centers should consider publishing letters of solidarity with the Black members of their community and in particular with Black families whose loved ones have been taken and impacted by police violence.

Joint Events:

 

Muslim individuals and organizations should support or participate in safe and peaceful local events condemning anti-Black racism and police brutality.
Community Education and Empowerment: 

Muslim organizations, mosques and community centers should commit to learning about and addressing anti-Black racism in our society, and even within our own communities.
For example, we can: 

arrange events featuring Black elders and youth inside and outside the Muslim community, including Black scholars and imams, Black civil rights leaders, and Black activists

engage in more courageous conversations across lines of race and culture that move us towards deepened partnerships, and

ensure that the leadership of our organizations reflects the racial and ethnic diversity of the American Muslim community.
We know that our faith is incompatible with systems of racial hierarchy and we should all do more to put this knowledge into action. 
 We should redouble our efforts to do what our Prophet Muhammad (may peace, prayers and blessings be upon him) taught us to do: recognize, expose and reject racism, particularly the scourge of anti-Blackness.
Thank you for your support. Please feel free to reach out to us with additional ideas, and please reach out to us if we can assist your community in pursuing these efforts.
May Allah SWT guide and protect all of us.
With thanks
Christine Mohamed 
Executive Director