5:00 – 6:00
Registration
6:15
Maghrib Prayer
6:30 – 7:40
Dinner
7:40 – 7:45
Quran Recitation
7:45 – 7:50
Welcoming Remarks
7:50 – 8:15
Keynote Speaker
8:15 – 8:35
CAIR Presentation
8:35 – 8:55
Entertainment
8:55 – 9:00
Closing Remarks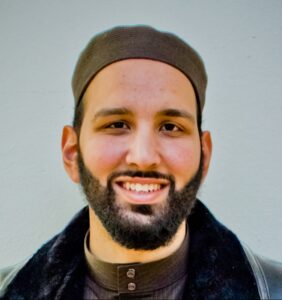 Keynote speaker Imam Suleiman is a world-renowned scholar and theologically driven activist for human rights. He is the Founder and President of the Yaqeen Institute for Islamic Research and a professor of Islamic Studies at Southern Methodist University. He's also the resident scholar of the Valley Ranch Islamic Center and Co-Chair Emeritus of Faith Forward Dallas at Thanks-Giving Square, a multi- faith coalition of clergy for peace and justice. He frequently writes for CNN, USA Today, The Guardian, HuffPo, and The Dallas Morning News amongst others.
His career started in his hometown of New Orleans where he served as the Imam of the Jefferson Muslim Association in New Orleans for 6 years and directed the "Muslims for Humanity" Hurricane Katrina Relief effort. It was in this time that he was noted on a national level as being a strong advocate of community service, interfaith dialogue, and social justice. He co-founded the East Jefferson Interfaith Clergy Association and was awarded for his outstanding civic achievement by the Mayor and City Council of New Orleans in 2010. He's also the founder of MUHSEN, a non-profit umbrella organization serving the community to establish a more inclusive "Special Friendly" environment for our Brothers & Sisters of all Disabilities.
In July 2016, he marched with demonstrators in Dallas against the killings of Alton Sterling and Philando Castile. In the wake of the tragic shooting of officers after that protest, he was chosen to lead the invocation at the Presidential memorial alongside former Presidents Barack Obama and George W. Bush. The D-Magazine published a feature on him titled "The Religious Leader Dallas Needs." His work in bringing people together was the subject of a BBC documentary in 2016, and work with refugees in Syria featured in PBS in January 2017, and in 2016, he was a recipient of the United Nations Global Goals Award with Faith Forward Dallas. He led the airport protests in Dallas against Donald Trump's Muslim ban in 2017, was arrested on capitol hill in front of Paul Ryan's office in a sit in for comprehensive immigration reform, led a group of clergy to the Mexico border that intercepted a bus of children taken from their parents under the family separation policy, and has worked closely with the families of the victims of police brutality to amplify their cause.
He has been named one of the 500 most influential Muslims in the world by the Royal Islamic Strategic Studies Centre of Jordan, been recognized by CNN as one of the 25 most influential Muslims in America and included amongst the Fredrick Douglass 200 most influential Americans whose modern-day work embody the legacy of the great abolitionist.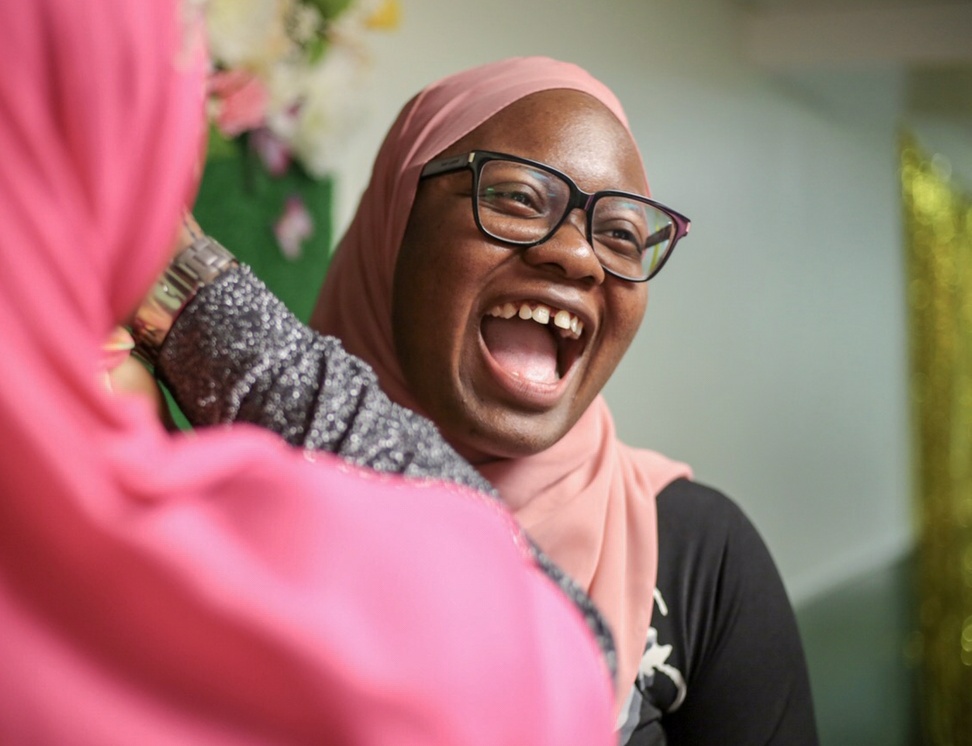 Entertainer Nadirah Pierre is a 25-year-old New Jersey resident, standup comedienne, and most recently, a social media sensation and public speaker.
She uses humorous wit and satire in order to shed light on issues that she faces in her personal everyday life as well as issues that are prevalent in the Muslim and African American communities. Fearlessly, she addresses real issues and says what no one else will, first, on social media and now on stages all across the country.
Choice of:
Halal Chicken Dijonnaise
Roasted Herb Salmon
Vegetarian Pasta
Vegetables and Rice

(vegan option by request)
Coffee, decaf, tea
Desserts
Children under age 10 are not permitted to enter the main banquet hall. Childcare area will be designated by signage.
Food served: Chicken fingers, fries, pasta with marinara
Entertainment: Details coming soon.