March 10, 2018 @ Springfield Country Club
Defending Our Freedom – Living Our Faith
TICKETS ARE SOLD OUT.
Dalia Mogahed, Keynote Speaker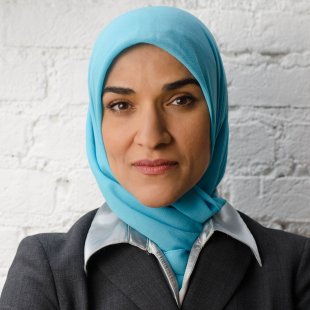 Dalia is the Director of Research at the Institute for Social Policy and Understanding, where she leads the organization's pioneering research and thought leadership programs on American Muslims. She is former Executive Director of the Gallup Center for Muslim Studies, where she led the analysis of surveys of Muslim communities worldwide. She co-authored the book Who Speaks for Islam? What a Billion Muslims Really Think. President Barack Obama appointed Dalia to the President's Advisory Council on Faith-Based and Neighborhood Partnerships in 2009. Read more at ISPU.org
Mo Amer, Entertainer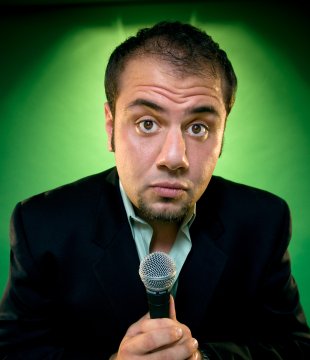 A pioneer of Arab-American standup, Mo has already cemented his stature as an original voice in comedy. In addition to touring with Dave Chappelle, Mo made international headlines when a chance airline upgrade landed him seated next to Eric Trump just weeks after the 2016 Presidential Election. The story of an Arab-American Muslim immigrant sitting and chatting with the POTUS' son–at a time of heightened cultural tension in America–went super viral. Mo's standup makes controversial news headlines personal. Read more at MoAmer.com
Zahra Billoo, Master of Ceremonies
Zahra is a civil rights attorney and the executive director of the San Francisco Bay Area chapter of the Council on American Islamic Relations (CAIR). At the onset of 2017, Zahra joined the speaker lineup at the Women's March on Washington and sued Donald Trump to challenge his "Muslim Ban" Executive Orders. Read more at CA.CAIR.com
Children's Entertainment
Mad Science has been a leading science enrichment provider for more than 20 years. They deliver unique, hands-on science experiences for children that are as entertaining as they are educational. Their innovative programs help kids learn about science and more, encouraging STEM literacy in children in an age when science is as vital as reading, writing and arithmetic. Mad Science's fun, interactive, and innovative presentations are aimed at invoking imagination, exploration, and a desire for knowledge — your children will be having so much fun they won't even realize they're learning!
Gulmakai P. Saleh is a mother, teacher, speaker, mentor, and author, who loves to make the world a better place for all to live together, in peace and harmony. She is on a mission to stop bullying in its tracks. She was a victim of childhood bullying and has become the voice for those who silently endure the pain of being bullied. With her books, she aims to encourage individuals to be heroes to themselves, their families, and to their communities. Gulmakai will present an interactive read-through of one of her books.