CAIR-Philadelphia Thanks Our Banquet Sponsors
Couldn't Attend This Year's Banquet?
If you were not able to attend our fundraising banquet this year, please help us continue providing our services to the community by donating generously!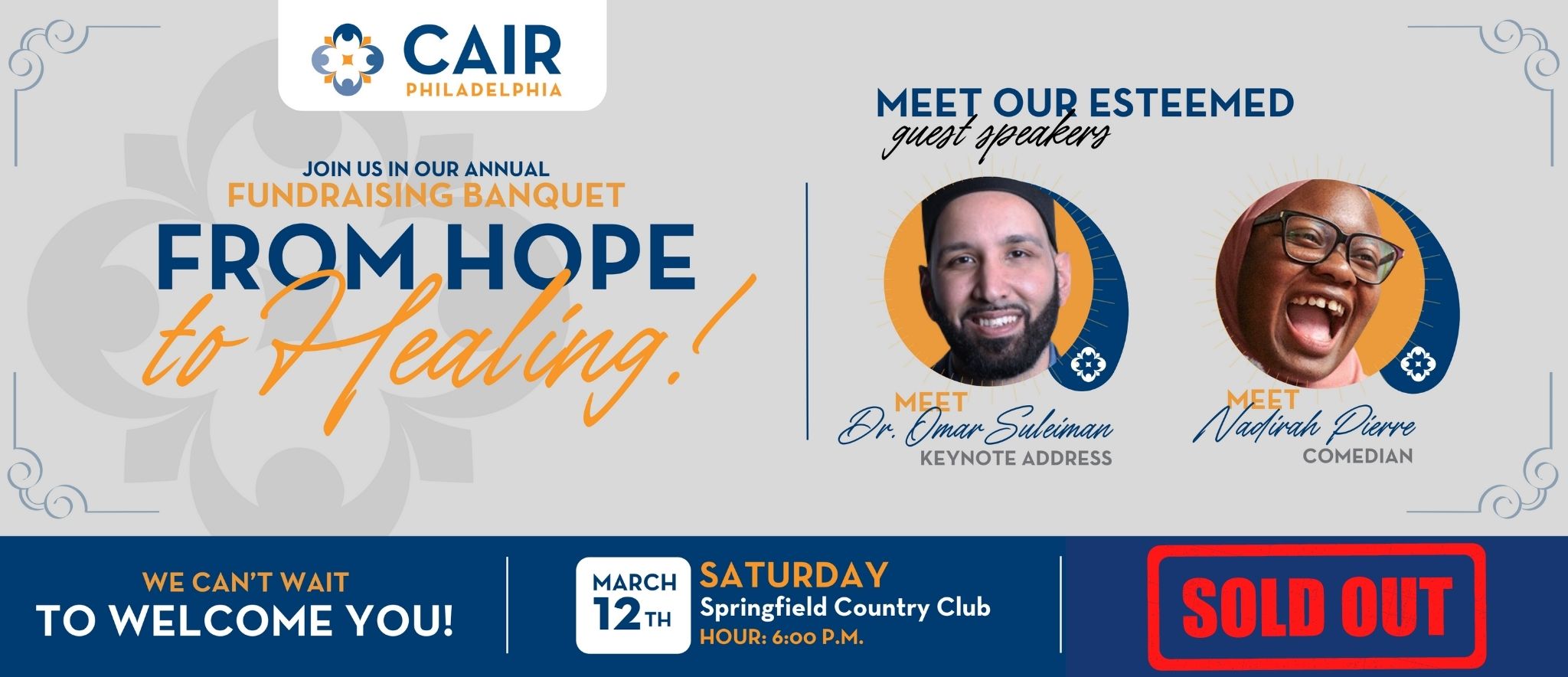 Saturday, March 12, 2022 @ 6:00 PM
COVID-19 Notice:
We are requiring our guests to be masked and vaccinated (or present proof of negative COVID-19 test). We will screen for measurable symptoms and ask that anyone with symptoms avoid joining the event. Additional precautions will be observed during the event, including a streamlined program, reduced seating arrangement, eliminating the reception hour and having food served to attendees at their tables. See full COVID-19 Protocols.