By Jacob Bender, Executive Director
This past Tuesday, April 26, Donald Trump won all five Republican primaries held on that day, and emerged as the presumptive candidate of his party for President of the United States.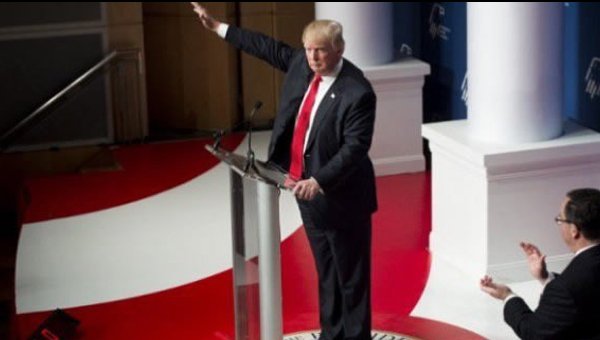 The following day, basking in his victories, Trump delivered a speech at the Center for the American Interest in Washington DC that was billed as a "major foreign policy address" of the billionaire businessman turned White House candidate. To my ears, the speech seemed more posturing than policy, with few if any specific proposals as to how to approach and solve the myriad of complex and intertwined calamities confronting out country and the people of our planet. However, what I found of particular interest in Trump's speech was his repeated use of the phrase "America First." Only someone totally ignorant of the history of the United States—or totally committed to a racist, xenophobic vision of what our country should be—would have included the following sentence in his speech: "America First will be the major and overriding theme of my administration." Trump, of course, manifests both ignorance and racism in abundance.
Indeed, Trump's use of the phrase "America First," whether consciously or un-knowingly, draws us back to a previous decade of American bigotry when another American religious minority, just like today's American Muslims, were being targeted as a danger to our country, with their faith being declared essentially "un-American." Read more…